Professional Certificates
The final step in the training process is to obtain a professional certificate verifying your completed coursework.
As soon as you successfully complete a course with National Environmental Trainers, an e-certificate will be emailed to you. The certificate may be used immediately to show proof of training to an employer, compliance board, or customer. Soon thereafter you will also receive a wallet card in the mail to keep with you at all times.
Should you ever lose your certificate, you can access it by logging in to your account.
Each certificate includes the most recognized name in the training industry: National Environmental Trainers®. Compliance officials from OSHA, EPA, DOT, and other organizations are accustomed to seeing our name on professional certificates.
Below is a look at the professional certificates you will receive upon completion of a course from National Environmental Trainers.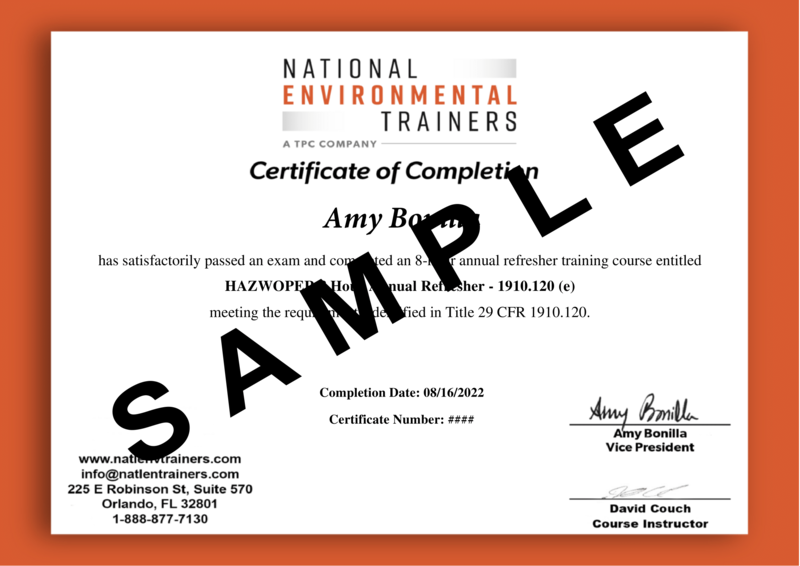 e-certificate (instant download upon course completion)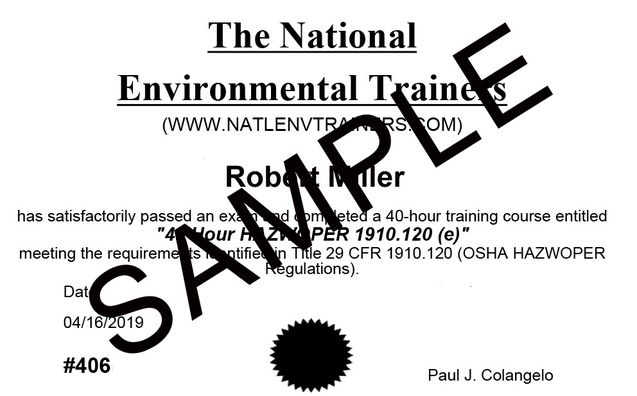 Wallet Card (only mailed within the United States)