Requirements for RCRA Hazardous Waste Generators
The handling of hazardous waste is regulated by a number of laws at the local, state, and national levels. For obvious reasons, persons involved in the business of hazardous waste management need to become intimately familiar with these various laws and regulations, as ignorance of them can result in serious punitive action and/or serious harm to human beings and the environment.
One recurring problem for professionals in this field, though, is keeping track of all the rules and guidelines out there that must be followed. Among these regulations are those connected with the federally recognized RCRA Hazardous Waste Generator classification—which we will focus on here.
So, what does RCRA stand for? Who or what is a hazardous waste generator? What are their responsibilities under the law? Keep reading for answers to these and other pertinent questions.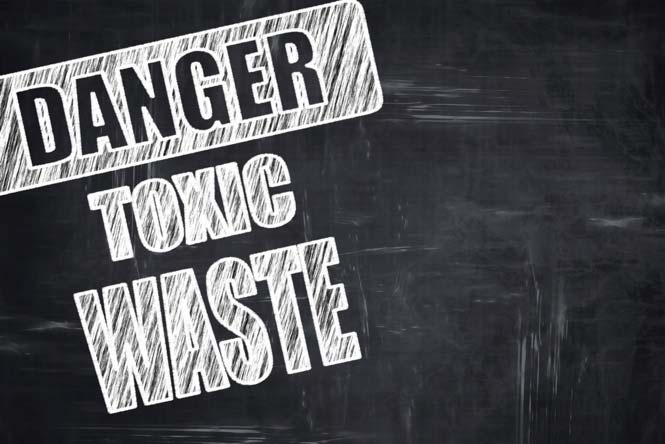 What Is the RCRA?
RCRA is an acronym for the Resource Conservation and Recovery Act, enacted by the United States Congress in 1976 to regulate various aspects of hazardous waste management. The Act, which remains in force to this day, is the most important federal law relating to the proper handling and disposal of hazardous waste materials.
It is particularly noteworthy for its comprehensive "cradle to grave" approach to waste management that oversees the control of these materials from their creation all the way to their final disposal. All entities involved in this process must adhere to applicable handling guidelines to ensure compliance with proper procedures.
What Is a Hazardous Waste Generator?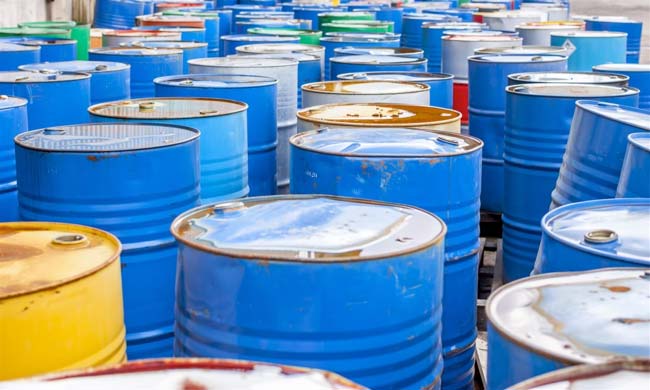 Basically, a hazardous waste generator is a site or individual responsible for producing any of the protected materials covered by 40 CFR Part 261 (the relevant section of the Code of Federal Regulations). These materials include sludge, laboratory wastewater, used oil, radioactive waste, and a large number of other enumerated byproducts that can pose a threat to human health and/or the environment.
Under RCRA rules, hazardous waste generators fall into three categories, each with its own distinct material-handling and reporting requirements. The parameters of the categories have been set according to the allowable amount of waste produced each month by the generator. The three categories are defined as follows:
Conditionally Exempt Small Quantity Generator (CESQG)
A generator in this category produces no more than 100 kilograms of hazardous waste, no more than 1 kilogram of "acutely" hazardous waste, and no more than 100 kilograms of acute spill residue each month. In addition, a CESQG must conform to the following requirements:
It must be able to identify each type of hazardous waste it produces.
It must take all appropriate steps to ensure that this hazardous material is safely delivered to an entity that can legally handle it.
It must appropriately label hazardous waste shipments to off-site facilities when required by the Department of Transportation.
As small-volume producers of waste, CESQGs are exempt from many of the legal requirements to which other types of generators are subject, particularly those relating to recordkeeping and emergency training.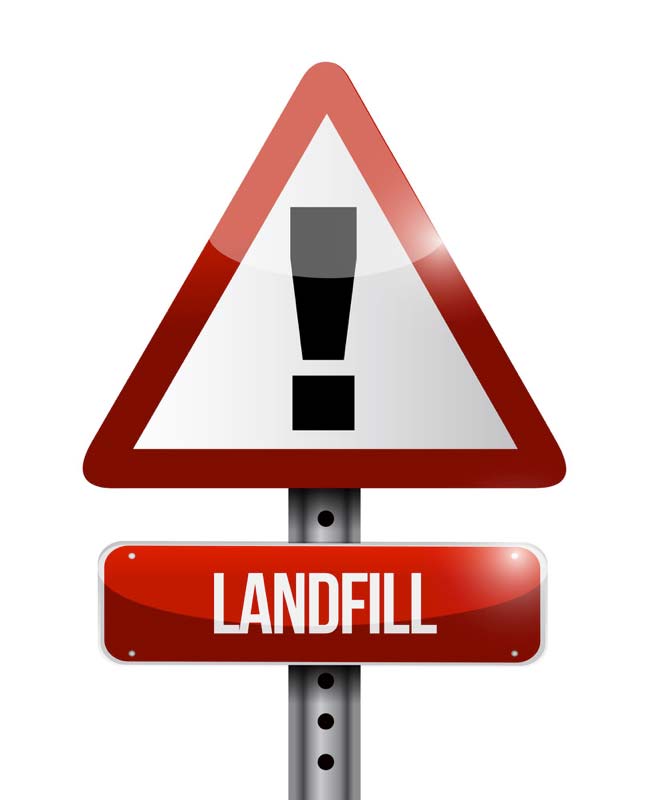 Small Quantity Generator (SQG)
A generator in this category produces over 100 kilograms but no more than 1000 kilograms of waste each month. Furthermore, it must adhere to the following requirements as well:
It must ensure that the total quantity of on-site waste does not exceed 6000 kilograms at any given time.
It is allowed to accumulate waste for no more than 180 days without obtaining a permit (extended to 270 days if the distance that the waste must be transported off-site exceeds 200 miles).
It is also required to observe the various waste management requirements relating to transportation and storage equipment that are listed under 40 CFR Part 265.
It must provide basic classroom and/or on-the-job training for all onsite personnel to ensure that they can handle waste materials safely and appropriately.
It must have an employee onsite at all times who is prepared and authorized to provide emergency response when needed.
It must assemble a "basic" emergency and contingency plan to ensure appropriate response in the event of disaster.
It must obtain an EPA identification number.
It must track waste shipments with the EPA's hazardous waste manifest system.
It must agree to put forth a "good faith effort" to minimize the amount of waste generated as part of the site's processes.
Its off-site waste shipments must be sent to an RCRA-permitted facility. Waste must be labeled in compliance with Department of Transportation packaging rules.
Large Quantity Generator (LQG)
A generator in this category produces at least 1000 kilograms of waste, more than one kilogram of acutely hazardous waste, or more than 100 kilograms of acute spill residue per month. As you might expect, a Large Quantity Generator is subject to more extensive regulations than sites in the other two categories. These rules include the following:
An LQG is generally allowed to store waste on-site for only ninety (90) days, although—unlike the other two classifications—there is no limit to the amount that may be stored.
Its onsite hazardous waste must be stored inside tanks or other types of containers that conform to the requirements laid out in 40 CFR Part 265.
It must obtain an EPA identification number.
It must have a detailed contingency plan in the event of a fire, explosion, or other adverse event at the facility. A copy of the plan must be sent to local police departments and emergency response centers.
It must establish strict controls on storage tanks and containers to keep air emissions within acceptable boundaries. (The other two classifications have no such requirement at all.)
Its off-site hazardous waste shipments must be labeled according to Department of Transportation guidelines and sent to an RCRA facility.
It must fill out a waste management report on a biennial basis and send it to Regional Administrator by March 1st of every even-numbered year. This is another requirement unique to LQGs.
It's worth pointing out that these categories are not universally recognized. The following states have hazardous waste generator categories that differ from the federal standard: California, District of Columbia, Kansas, Maine, Maryland, Massachusetts, Minnesota, New Hampshire, Rhode Island, and Washington. In some cases, state standards may exceed the federal ones—for example, site security regulations may go beyond what is minimally acceptable under federal RCRA rules. Be sure that you're aware of the specific standards that prevail in your state—as always, ignorance of hazardous waste laws can lead to serious problems.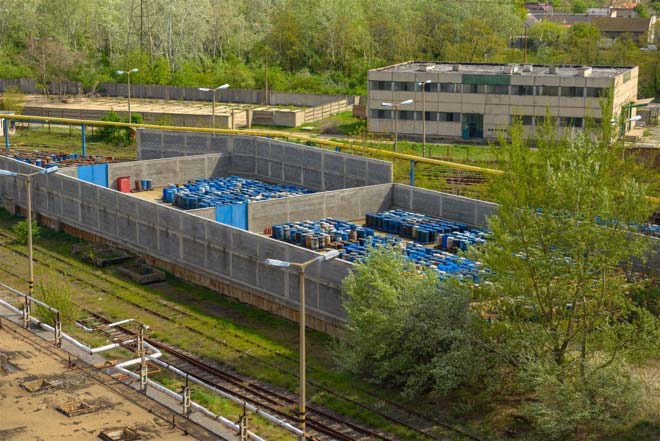 Educational Opportunities with National Environmental Trainers
The foregoing is intended to serve as a general introduction to the subject rather than a comprehensive analysis of its various aspects. For the sake of simplicity, we have avoided going into extensive detail about the requirements that RCRA generators must follow; there is substantially more to the topic than we can explore in the limited space we have here. Anyone really serious about examining these rules in depth should acquaint themselves with the EPA's website, which contains a wealth of information relevant to all three generator categories.
In order to learn what you need to know about this subject, you should partner with an established training firm like National Environmental Trainers. Our HAZWOPER training courses have helped many hazardous waste professionals obtain the skills needed to comply with the safety requirements that have been put in place for RCRA generators.
These courses cover three training levels: emergency response, site cleanup, and handling of hazardous waste materials. Combined, these training levels give participants a thorough grounding in waste handling procedures, as mandated for all Small Quantity Generators and Large Quantity Generators. It's an excellent way for professionals in this field to learn valuable skills while fulfilling relevant RCRA requirements.
Sources
https://www.epa.gov/hwgenerators/hazardous-waste-generator-regulatory-summary
https://www.epa.gov/hwgenerators/categories-hazardous-waste-generators
CATEGORIES