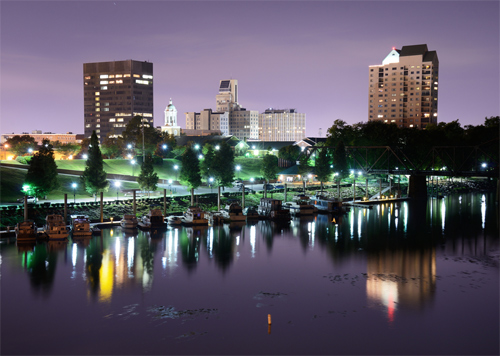 National Environmental Trainers® is a full-service compliance education solution for individuals and/or corporations. Our main office is located in Augusta, Georgia. The company is comprised of highly skilled professionals from the environmental and instructional design disciplines. We reach out to various companies, universities and other orgranizations seeking new design techniques to enrich our course offerings. We constantly research and experiment with new instructional designs to bring you state-of-the-art courses. Our company is privately held.
In the mid 90s, we were the first to recognize the potential market in web-based training or e-learning as it would be later called. After years of award-winning environmental remediation experience largely with the Oak Ridge National Laboratory, we decided to set our sights on designing, developing and providing the highest quality possible in online Environmental Health and Safety (EH&S) training. In 1998, we offered our first web-based course. It was the first time that any EH&S training course was posted for commercial use on the Internet.
Our success took us into some of the largest companies in America. In 1999, the largest provider of traditional classroom training (General Physics) was launching a Virtual University and sought our help in the development and delivery of online EH&S training.
As our company grew, different markets emerged and competitors began offering online EH&S Training. One of the advantages of being first in this market is that we have stayed on the cutting edge of this new technology.
Highly Skilled Certified Health & Safety Professionals
Since 1998, we have trained thousands of people from various industries requiring EH&S training. We have also trained officials from the U.S. Environmental Protection Agency (EPA), Department of Homeland Security (DHS), United States Coast Guard, (USCG) and Occupational Safety and Health Administration (OSHA).
If you have experienced online training developed by our competitors, or you have been asked to evaluate online training by your company, please try our training and services. We believe that you will be glad that you did.