Mold Remediation Contractor
Cost: $250 per person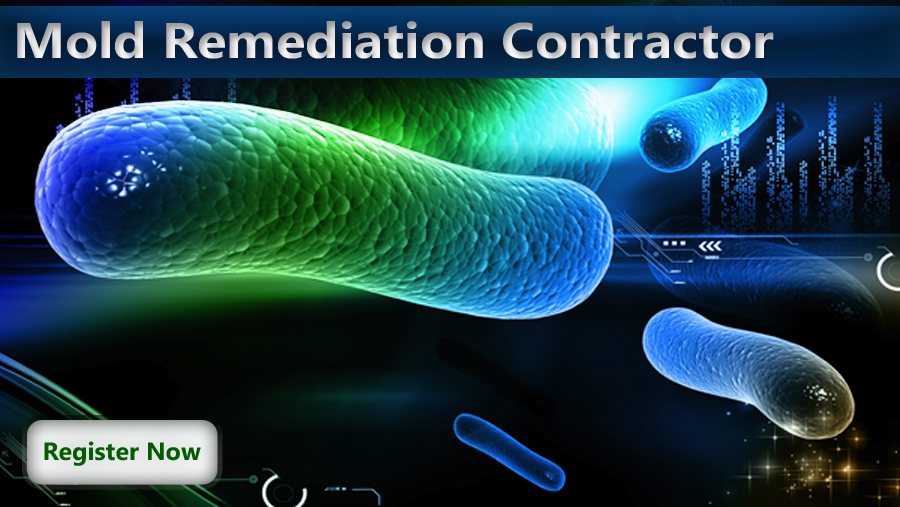 Group discounts available (3 or more people). Please email or call us at 1.888.877.7130 for a quote.
Course Features
– PPE Hands-on SimulatorTM
– Over 85 interactive flash animations
– Award winning content
– CEU's
– Self grading quizzes and final exam
– OSHA Study Timer (tracks your study time login and logout at your convenience)
– Certificate of Completion (3 certificates)
Course Description
This course is for individuals seeking training as a mold remediation contractor. At conclusion of this course, individuals will be issued certificates of completion as a Mold Remediation Contractor. Individuals must exhibit a proficiency of knowledge required to perform professional mold remediation including:
– Inspection and preliminary determination
– Principles of remediation, qualifications, procedures
– Structural remediation
– HVAC remediation
– Other applicable OSHA regulation
The guidelines used for development of this training closely follow the U.S. Environmental Protection Agency, Office of Air and Radiation Indoor Environments Division "Mold Remediation in Schools and Commercial Buildings" and competent industrial hygiene principles.
After satisfactorily completing the course, a student will be able to remove mold contamination from residential and commercial buildings in the U.S. excluding the State of Texas.
Certificates
Upon successful completion of the course, you will receive a total of 3 certificates. An email with an e-certificate will be sent to you or your designee immediately upon completing the course and the original certificates (8×10 and pvc wallet card) will arrive in the mail.
Support
Includes U.S. Based support. An experienced and highly qualified instructor is available to you throughout the training process. Our toll free hotline or email will allow access to some of the finest instructors in the U.S.
Duration
24 hours
Continuing Education Units (CEU's)
This course has been awarded 4.0 Industrial Hygiene CM Points by the American Board of Industrial Hygiene (ABIH) – Approval Number 06-2244. This course is also eligible for 2.00 Continuance of Certification (COC) points from the Board of Certified Safety Professionals (BCSP).
Prerequisites:
None
Table of Contents
Series 1 Modules
Module 1 – Overview of Mold
Module 2 – Where to Look for Mold Contamination – Building Investigation Part 1
Module 3 – Where to Look for Mold Contamination – Building Investigation Part 2
Module 4 – Sampling for Mold
Module 5 – Considerations for Writing Your Remediation Plan
Module 6 – Forming a Remediation Plan
Module 7 – Personal Protective Equipment (PPE)
Module 8 – Types of Respirators
Module 9 – Air Purifying Respirators
Module 10 – Air Supplied Respirators
Module 11 – Self Contained Breathing Apparatus (SCBA)
Module 12 – Respirator Fit Testing
Module 13 – Respirator Assignment and Maintenance
Module 14 – Defects in Respirators
Module 15 – Protective Clothing
Module 16 – Donning Protective Clothing
Module 17 – Doffing Protective Clothing
Module 18 – When Is Remediation Necessary?
Module 19 – Mold Remediation Guidelines Part 1
Module 20 – Mold Remediation Guidelines Part 2
Module 21 – Preparing the Work Area
Module 22 – Materials and Equipment Needed for Preparing Work Area
Module 23 – Confining and Minimizing Airborne Spores
Module 24 – Negative Air Filtration System
Module 25 – Materials and Equipment
Module 26 – Location of Filter Unit and Exhaust Setup
Module 27 – Testing the Negative Pressure System
Module 28 – Filter Replacement on the HEPA unit
Module 29 – Safety and Health Considerations (other than mold)
Module 30 – Electrical Safety Considerations
Module 31 – Ladders and Scaffolding Proper Use
Module 32 – Slips, Trips, and Falls
Module 33 – Fire Considerations
Module 34 – Heat Related Disorders
Module 35 – Body Protection
Module 36 – Cleaning Up The Work Area
Module 37 – Clearance Sampling
Module 38 – Completing Mold Remediation — Fix the water problem and clean up the mold
Series 2 Modules
Modules 1 – 10: Confined Space Entry
Modules 11 – 15: Lockout / Tagout Requirements
Modules 16 – 23: Electrical Safety
Final Exam