Take Online HAZWOPER Training on Your Mobile Device
You and your employees can take online HAZWOPER Mobile Training® on your mobile device, or access National Environmental Trainers' courses in the field for quick reference.
You will enjoy the same functionality on your mobile devices as you do on your desktop with our HAZWOPER Mobile Training®. There is seamless integration between desktop and mobile devices, so you can log in and log out between the two systems and your training will begin where it left off, both in content and study time. Our HAZWOPER courses are in a native HTML5 format providing you with the latest gesture enabled features on all mobile devices without special plugins, downloads, or apps
The fast-loading modules are fully interactive with gesture enabled commands and responses. You can swipe, tap, scroll, pinch, and zoom the high-resolution images and graphics. You can also take the self-grading quizzes and final exam from your cell phone or tablet. You'll know your score immediately, and you can retake quizzes or the final exam as needed.
Reference Our Training Materials on Job Sites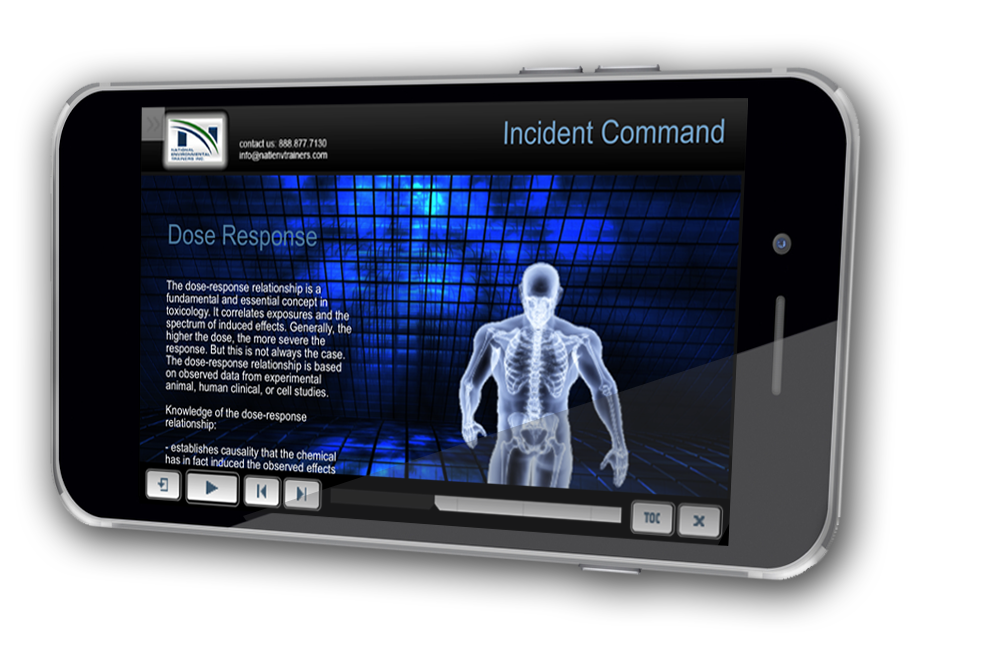 Being able to train from any location helps you and your team get certified more quickly. Plus, being able to reference training materials is especially helpful on job sites, during audits, and in meetings. Additionally, registrants have a year to complete any NET training course. When completed, you may download your certificates from any device.
To learn more about NET HAZWOPER Mobile Training® or HAZMAT training, please see our OSHA accepted course offerings here, watch our demo, or contact us with questions.