National Environmental Trainers (NET) HAZWOPER courses were designed and developed by leading educators in the Environmental Health & Safety (EH&S) field, with credentials in engineering, science and professional registrations such as the Registered Professional Industrial Hygienist (RPIH) designation. Their education, experience, and expertise in regulatory compliance combine to bring your work-force leading-edge, compliant online safety training.
Our 35 years of experience in construction, chemical, nuclear, and other industries has assisted National Environmental Trainers in providing course content that exceed OSHA standards in preparing you for real-life situations.
Safety Trainers Online and On-site
More important than the years of experience with health and safety topics, though, is the ability of instructors to provide engaging, interactive training that prepares you and your workers to safely operate equipment, handle disaster situations, and pass OSHA regulatory audits. National Environmental Trainers HAZWOPER and HAZMAT certification courses are used to train officials from OSHA, the Environmental Protection Agency (EPA), the Department of Expenditure, the Department of Homeland Security, and many other regulatory agencies. We have also trained thousands of people in private businesses of all sizes.
Our instructors ensure that your employees have competency in the fundamentals required for HAZWOPER work. Explore the levels of HAZWOPER training we provide or contact us to discuss your organization's specific needs.
Have a Question? Let us know!
Use the contact form below to let us know how we can help you.
Our Team
Training Facilitator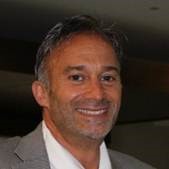 Paul J. Colangelo, STSC, CHST, CET, CRIS, is a veteran EHS consultant and educator, with over twenty seven years of experience as an EHS Director, Manager and Consultant to the Construction, General Industry, Telecommunications, Utility and Renewable Energy and EHS E-learning sectors. Paul is a nineteen-year accredited OSHA Outreach 10/30-hour construction program trainer, and Global OSHA authorized trainer. He is also an accredited Safety Trained Supervisor-Construction (STSC), Construction Health and Safety Technician (CHST) and Certified Environmental, Safety & Health Trainer (CET) through the Board of Certified Safety Professionals (BCSP). He is also an accredited Construction Risk and Insurance Specialist (CRIS) through the International Risk Management Institute (IRMI).
His professional services include developing written safety and health programs, record keeping, site safety inspections and auditing, incident investigation, subcontractor management and training. He has created and delivered thousands of OSHA Outreach and specialized EHS training programs nationally. He has consulted on hundreds of residential, commercial and industrial projects and provided associated training in the areas of Fall Protection, Electrical Safety/NFPA 70E, Hazard Communication (HAZCOM), Hazardous Waste Operations & Emergency Response (HAZWOPER), Personal Protective Equipment, Ladder safety, Aerial lift safety, Trenching/Excavation safety, Confined Space safety, Defensive Driving and Supervisor Safety Leadership. He is also a passionate cultivator of company safety culture and designer of EHS training curriculums.
Paul has written numerous safety-based articles for national publications and is a frequent and popular speaker at local and national events for such organizations and associations such as the American Association of Safety Professionals (ASSP), Associated General Contractors of America (AGCA) and National Electrical Contractors Association (NECA). His research and input on EHS programs and associated training have led to the publishing of numerous industry white papers and surveys. He also routinely presents webinars on a variety of EHS topics.
Paul is a current advisory board member for the ASSP Council on Professional Development (COPD) and ASSP Construction Practice Specialty (CPS). He also served as a member of the Curriculum Development Team (CDT) for the Center for Construction Research & Training (CPWR) Foundation for Safety Leadership (FSL) project and Task Force for the ASSP Construction Safety Symposium. Many in the EHS community regard him as an industry leading voice and presence. His passion and enthusiasm help him to quickly connect with people, thus impacting and motivating their ability to take action.
Paul serves as a Training Facilitator for NET, providing training program content support and guidance on employer EHS training program curriculums.
CEO
Derek Dunaway
Vice President
Amy Bonilla
Customer Support Specialists
Elizabeth Fallon
John Scott
Felicia Ashford
Sales
Izabela Orczyk