40-Hour HAZWOPER Online Training Course
NET's training features exceptional content containing current research, standards, and technology. Get you and your team certified today!
Starting at $395 per person
About This Course
The 40-Hour HAZWOPER training course is required for workers facing high-risk of exposure to hazardous materials at levels at or above OSHA's permissible exposure limits (PELs). It meets the requirements outlined in OSHA's Hazardous Waste Operations and Emergency Response (HAZWOPER) 29 CFR 1910.120(e) standard. Plus, you'll save on PPE skills training costs with the included HAZWOPER Hands-On Simulator®, an OSHA-accepted learning tool that demonstrates proper PPE use.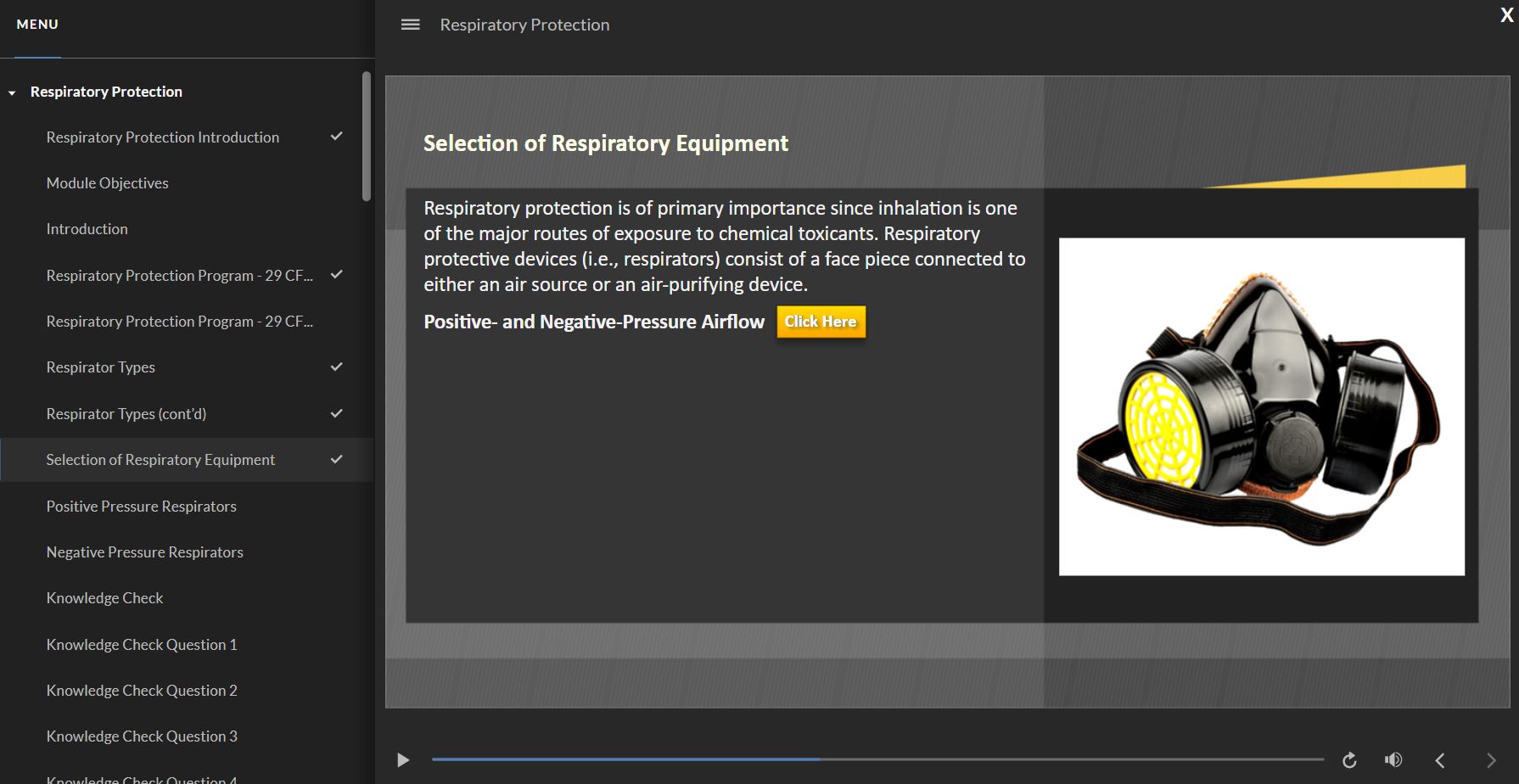 Duration: 35 hours minimum
Standard: OSHA's Hazardous Waste Operations and Emergency Response 29 CFR 1910.120(e)
Continuing Education:
6.68 Industrial Hygiene Certification Maintenance points by the American Board of Industrial Hygiene (ABIH)
4 Continuance of Certification points by the Board of Certified Safety Professionals (BCSP)
Certification Period: 1 year, annual refreshers are required
Renewal Course: 8-Hour HAZWOPER Annual Refresher
The course also includes NET's HAZWOPER Hands-On Simulator®, an interactive training tool designed to help you cut training costs and provide easier access to OSHA-required personal protective equipment (PPE) skills training. Online learners can interact with this realistic simulator as they learn how to don, doff, and decontaminate various types of PPE used on the jobsite.
Why You Should Choose National Enviromental Trainers?
Provides an online, self-paced, 24/7 solution that complements companies' challenging schedules
Delivers automated renewal reminders to ensure certifications never lapse
Stores certifications in a convenient account repository
Meets OSHA requirements with trusted content aligned with current regulations and best practices
Engaging and interactive online course on your schedule, anytime, anywhere from your phone, tablet, or computer
Course Description
OSHA developed the Hazardous Waste Operations and Emergency Response Standard to protect workers at hazardous sites. It applies to emergency response activities where there is an uncontrolled release of a hazardous substance or where an uncontrolled release may be likely. A wide range of industries are affected by HAZWOPER requirements, including:
Construction
Emergency Services
Engineering
Environmental Sciences
Manufacturing
Transportation
Treatment/Storage/Disposal
NET's online interactive course contains thorough explanations, engaging animations, and check point questions throughout to ensure comprehension. Upon completion of the self-study modules, learners take a final examination to earn their certification. After successfully passing the examination, users can immediately download their digital certificate documenting compliance. NET also maintains records of all course completions and sends email notifications when refresher courses are due.
Hands-On Simulator
During HAZWOPER training, OSHA requires hands-on personal protective equipment (PPE) skills training using the actual equipment found on the job site. With the NET HAZWOPER Hands-On Simulator®, a site supervisor can demonstrate donning and doffing PPE while learners participate in three virtual scenarios of donning and doffing Level A, Level B, and Level C PPE.
The Simulator is exclusively included in every NET HAZWOPER course.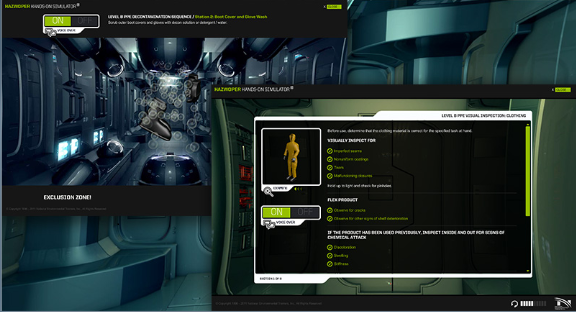 This course includes the OSHA-accepted HAZWOPER Hands-On Simulator®. Learn more about the hands-on simulator.
Course Objectives
After completing NET's 40-Hour-Hazwoper online training, learners will:
Be certified as a HAZWOPER General Site Worker, meeting requirements of 29 CFR 1910.120(e) and other applicable regulations.
Understand hazardous substances and materials, workplace risks, and the health effects of hazardous materials to the human body.
Have an up-to-date understanding of regulations and statutes relating to HAZWOPER operations and the limitations of the various levels of certifications, such as OSHA's Hazard Communication Standard, the Globally Harmonized System of Classification and Labeling of Chemicals (GHS), site characterization, and medical surveillance programs.
Know how to prepare a site safety and health plan and a job hazard analysis that minimizes risk from hazardous materials.
Be able to identify hazardous substances, including the use of the Department of Transportation (DOT) labeling system, National Fire Protection Association (NFPA) 704 placard system, Hazardous Materials Information System (HMIS), container profiles, the Globally Harmonized System (GHS), and Safety Data Sheets (SDSs).
Know how to select and use (don and doff) proper personal protective equipment (PPE), including Level A, B, and C protection using NET's HAZWOPER Hands-On Simulator®.
Understand basic hazardous materials terminology such as vapor density, specific gravity, pH, TLV/TWA, PEL, STEL, IDLH, flammability range, L.E.L./U.E.L., combustible, flammable, flash point, and auto-ignition temperature.
Understand the concepts of decontamination and their importance in hazardous materials operations.
Know how to enter confined spaces and ensure safety during operations in these spaces.
Know the methods to contain and control spills at work sites.
Train Your Team
NET makes it easy to train your employees and maintain OSHA compliance. Simply purchase training in bulk and assign courses to your employees as you need.
Purchase in Bulk and Save!
1 Employee - $395.00
2-10 Employees - $335.75 each
11-24 Employees - $316.00 each
25+ Employees - $296.25 each