Pricing for National Environmental Trainers (NET) online safety training courses, HAZWOPER and HAZMAT, varies depending on what you or your organization need. We have pricing and payment options for individuals and group rates for 3 or more people. NET also offers onsite training which is required by OSHA in some instances.
When you are ready, you can register your people and we can provide confirmation emails to the people taking the course. The process is quick and training may begin immediately. People can log in or out from any computer with Internet access. After the regulatory required study time, they can take the final exam.
As your people train, you can get a comprehensive report or training status update at any time. After logging into your administrator account, click on "View All Students" to see the status of each employee's training. Once they successfully complete the course and the course has been paid for, we send an e-certificate the same day of course completion to the designated email address. We will also mail the original wallet card.
How to Vet Online Safety Training Companies
If you're comparing pricing information among online safety training providers, it's a good idea to ask about the courses and instructors before purchasing as there is no industry standard for HAZWOPER training prices or instructors. NET's proprietary courses are taught by subject matter specialists who work in the field and stay up-to-date on ever-changing regulations. Our courses were created by experts who worked directly with OSHA and other regulatory entities. NET pioneered online safety training, and we work continuously to offer the best safety training available.
More importantly, our subject matter specialists respond to questions quickly, while you take the training. Companies that buy and resell safety training courses cannot guarantee that instructors work in the field or are available to answer questions.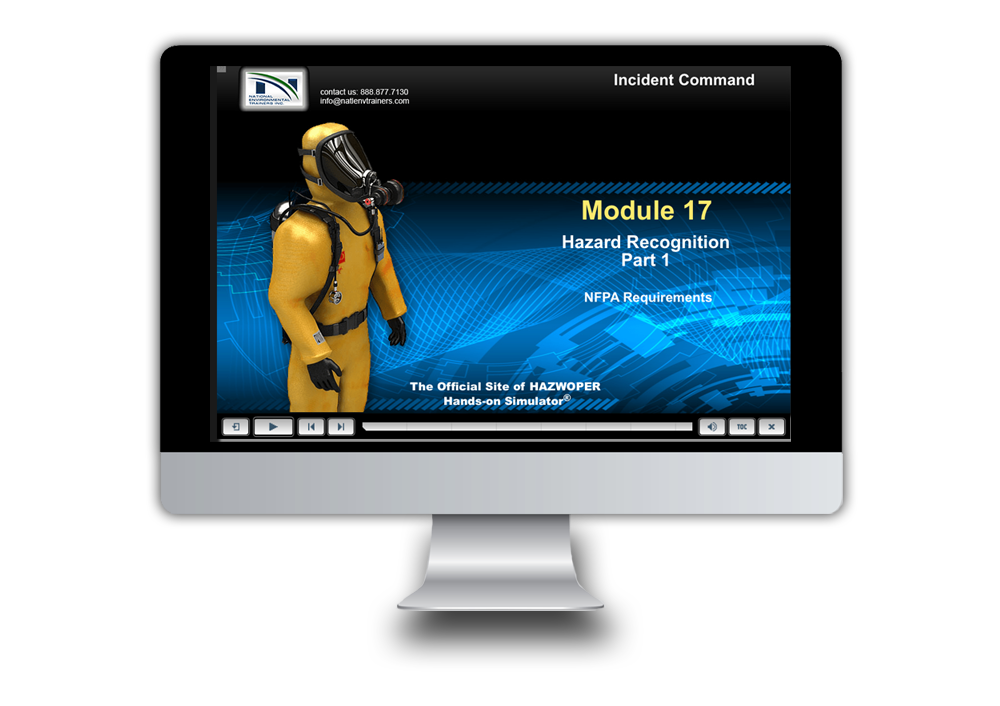 National Environmental Trainers Payment Options
Payment options include Visa, MasterCard, American Express, Discover, purchase orders, checks, and money orders. All courses include a money-back guarantee. Cancellations must be received in writing. Students may also request a transfer to another course of equal or lesser value in writing. Substitutions may be made upon written approval from the original registrant. Credentials (username and password) are valid for one year from the date of registration. After a year, no transfer, substitution, or refund will be permitted.
You may research courses and prices for individuals here. For a group rate, please call or email us for a quote. We will need to know the number of students and the courses they need to take.
For any other questions, please contact us.