Benefits of Becoming a Group Administrator
Is registering a group account right for you?
In order to complete HAZWOPER or other OSHA-required training, you will register an account online with National Environmental Trainers (NET). From your individual account, you can complete training, download your certificate, and see when you will need to complete your refresher training. If you oversee training for your entire organization or for a group within your organization, then a group administrator account is the way to go.
Benefits of registering as an administrator
Monitor the progress of your workers
Keep track of certificates and download them at any time
Enroll additional students at any time
Register multiple students at once
Receive a copy of each student's certificate by email
Download student records in a spreadsheet file
Quicker support from NET as your users will all be linked in our system
Take advantage of group discounts for groups of 3 or more!
How to register as a group administrator
When you select the training that is required for your organization, choose the option to register as a group.

In order to register your group, you will create a group administrator account. As the administrator, you will create a username and password for your account. If you need to complete the training, you will be able to enroll yourself in the training. If you do not need to complete the training, you will also be able to simply enroll your employees as students.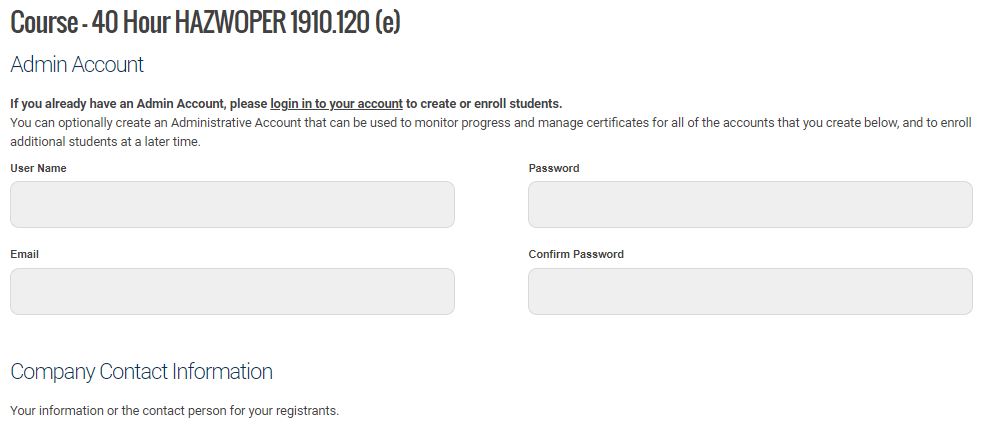 Student Management
Once you register your group, each individual will be emailed their account and course information. They will be able to begin their training immediately. From within your account, you will be able to see your students and information about their course, including the course status, registration date, certification date, and refresher due date. Once the student has completed the training, you will also have access to their certificate of completion.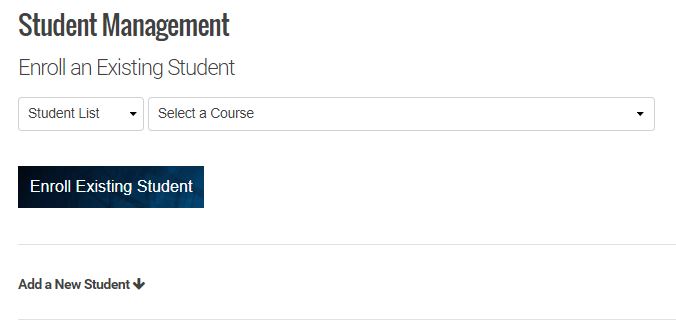 Course Status Explanations:
Not Started indicates the student has not yet begun their training.
XX:XX:XX remaining indicates the student has that much time remaining in their course.
Study Time Completed indicates the student has spent the required time within their course – they may still need to complete modules and/or the final exam.
Certified indicates the student has completed the course modules and exam and is now certified.

Green indicates the certificate is valid.
Yellow indicates the certificate will expire within 30 days.
Red indicates that Refresher training is due.
The certificate date is the date the student completed the training and became certified. If a refresher is due, it will show up as the same date 1-3 years from the certification date, depending on the course.
You will also be able to download a .CSV (spreadsheet) file of your students with the above information included.
You can enroll students in training at any time by logging in and clicking on View All Students. You can register students one-by-one, or you can easily add multiple students at once.
Course Management
As a group administrator, you can also look at training by course. If you want to see everyone you have enrolled in the 8-Hour HAZWOPER Refresher, click on View All Courses and then that specific course. You will be able to see all existing enrollments for that course in one place. You will see each student's name, course status, the course registration date, the certification date, and whether a refresher is due. You can also download a certificate from this area.

Group Administrator Accounts
As an administrator, you will still have the same access to any training that you are required to complete. You will be able to view your courses, see your registration date, complete training, and download your certificates.
In addition to all of the features you have access to, another benefit of the group accounts is that most groups are eligible for a discount. If you are signing up at least 3 individuals for training, please contact us by phone or email to get your discounted rate.
Register your account and get started today! If you need help, please contact National Environmental Trainers.