HAZMAT Responder Fitness for Duty
HAZMAT Responder Fitness for Duty
Many industries and associated occupations require Fitness for Duty. For example, anyone who has ever served in law enforcement or as a firefighter knows that these jobs require physical fitness. This is also the case when it comes to HAZMAT employees. These employees are often required to perform strenuous tasks (e.g., moving 55-gallon drums) while wearing personal protective equipment, such as respirators and protective clothing, that may cause heat stress and other problems. As such, fitness for duty requirements must be implemented by employers.

The Occupational Safety and Health Administration (OSHA) outlines employer compliance regulations regarding hazardous waste and emergency response. These regulations can be found within OSHA standard 29 CFR 1910.120, Hazardous Waste Operations and Emergency Response (HAZWOPER).
Employees Covered
Employees who specifically fall under the fitness for duty requirements include: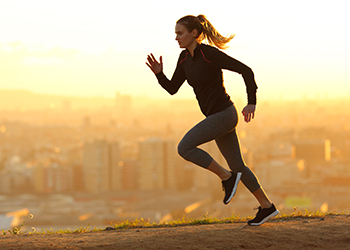 All employees who are or may be exposed to hazardous substances or health hazards at or above the established permissible exposure limit, above the published exposure levels for these substances, without regard to the use of respirators, for 30 days or more a year.
All employees who wear a respirator for 30 days or more a year or as required by 1910.134.
Members of HAZMAT teams.

Medical Surveillance
Contained within the HAZWOPER standard is the topic of Medical Surveillance, specifically outlined in section 1910.120(f). Within that section, you will come across the following paragraph: "Medical examinations required by paragraph (f)(3) of this section shall include a medical and work history (or updated history if one is in the employee's file) with special emphasis on symptoms related to the handling of hazardous substances and health hazards, and to fitness for duty including the ability to wear any required PPE under conditions (i.e., temperature extremes) that may be expected at the work site."
The content of medical examinations and consultations must be followed in accordance with the standard as well: "The content of medical examinations or consultations made available to employees pursuant to Medical Surveillance (paragraph f) shall be determined by the attending physician. The guidelines in the Occupational Safety and Health Guidance Manual for Hazardous Waste Site Activities (see Appendix D, reference # 10) should be consulted."
The Occupational Safety and Health Guidance Manual for Hazardous Waste Site Activities is published by the National Institute for Occupational Safety and Health (NIOSH).
Employers shall provide one copy of the OSHA HAZWOPER standard and its appendices to the attending physician and, in addition, the following for each employee:
Description of the employee's duties as they relate to the employee's exposures
Employee's exposure levels or anticipated exposure levels
Description of any personal protective equipment used or to be used
Information from previous medical examinations of the employee which is not readily available to the examining physician
Information required by the OSHA, Respiratory Protection standard, Section 1910.134
The frequency of medical examinations and consultations shall be performed: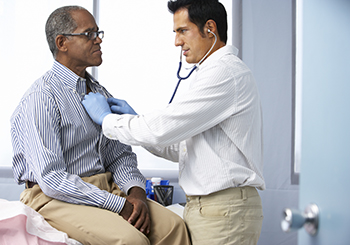 Prior to assignment;
At least once every twelve months for each employee covered, unless the attending physician believes a longer interval (not greater than biennially) is appropriate;
At termination of employment or reassignment to an area where the employee would not be covered, if the employee has not had an examination within the last six months
As soon as possible upon notification by an employee that the employee has developed signs or symptoms indicating possible overexposure to hazardous substances or health hazards, or that the employee has been injured or exposed above the permissible exposure limits or published exposure levels in an emergency situation; and
At more frequent times, if the examining physician determines that an increased frequency of examination is medically necessary.
Also, for employees of operations involving hazardous waste that are conducted at treatment, storage, disposal (TSD) facilities regulated by 40 CFR, Protection of Environment, Parts 264 and 265 pursuant to Resource Conservation and Recovery Act (RCRA); or by agencies under agreement with U.S. Environmental Protection Agency (EPA) to implement RCRA regulations, or all employees who are injured, become ill or develop signs or symptoms due to possible overexposure involving hazardous substances or health hazards from an emergency response or hazardous waste operation; medical examinations and consultations shall be conducted:
As soon as possible following the emergency incident or development of signs or symptoms;
At additional times if the examining physician determines that follow-up examinations or consultations are medically necessary.
All medical examinations and procedures shall be performed by or under the supervision of a licensed physician, preferably one knowledgeable in occupational medicine, and shall be provided without cost to the employee, without loss of pay, and at a reasonable time and place.
To learn more about requirements for HAZMAT Technicians, sign up for HAZMAT Technician training from National Environmental Trainers.