OSHA Head Protection Guidelines
OSHA Head Protection Guidelines
Among the most fundamental components of employee safety is head protection. Protecting your head in the workplace is crucial for long-term brain health and can even save your life. OSHA has outlined some head protection guidelines for workers who may be at risk of contact to the head.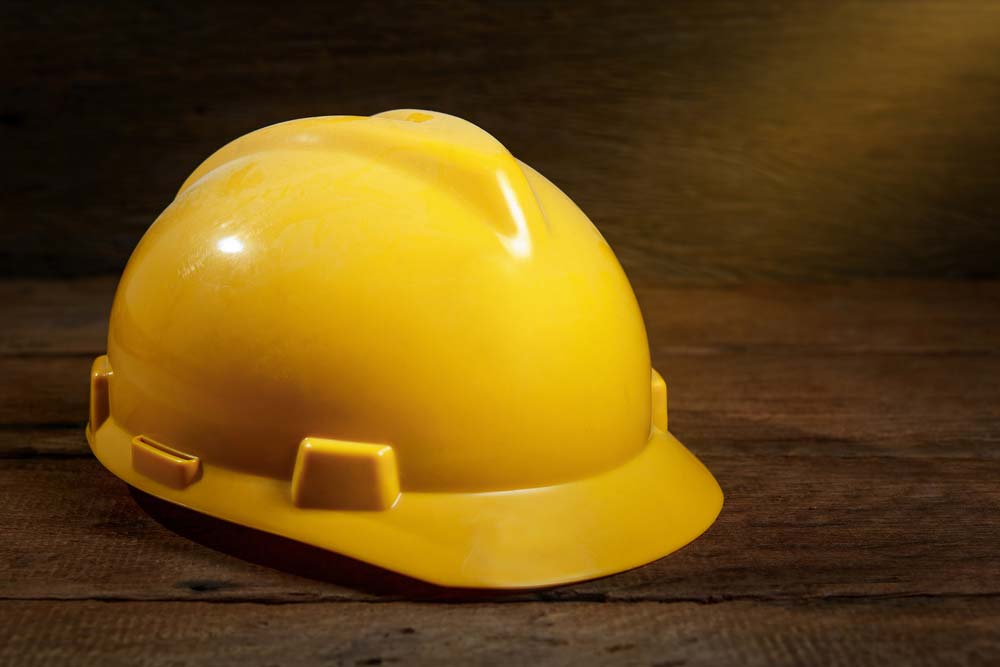 Who Needs Head Protection
OSHA mandates that employers must enforce head protection for any workers who may experience any of the following:
Objects falling from above their head.
Contacting their head with fixed objects, such as exposed pipes or beams.
Contacting their head with electrical hazards.
Some of the occupations where mandatory head protection is common include, construction workers, carpenters, electricians, linemen, plumbers, pipe fitters, loggers, welders, and more.
Head Protection Requirements
Protective helmets or hard hats must accomplish each of the following:
Resist penetration by objects.
Absorb the shock of a blow.
Be water-resistant and slow-burning.
There are three main features that head protection must include:
Clear instructions explaining proper adjustment and replacement.
A hard outer shell.
Shock-absorbing lining with a headband and suspension straps that suspend the shell between 2.54 and 3.18 centimeters away from the head.
All protective headgear must meet ANSI Standard Z89.1-1986 or provide an equal level of protection.
Types of Hard Hats
There are three different classifications of hard hats, each with their own level of protection.
Class G (listed as Class A in ANSI Z89.1-1986). Provides resistance to impact and penetration and voltage protection up to 2,200 volts.
Class E (listed as Class B in ANSI Z89.1-1986). Provides protection from impact and penetration along with voltage and burn protection of up to 20,000 volts.
Class C (not ANSI approved). This class of hard hats are designed to provide lightweight comfort and protection against minimal impacts. Known as "bump hats," these hard hats protect workers from bumping their heads on low overhead clearances but are not designed to protect against falling or flying objects or electrical hazards.
Each hard hat should contain a label inside the shell that states the class, ANSI designation, and manufacturer of the hat.
Guidelines for Use
OSHA has designated some guidelines for the use of head protection in order to maximize hard hat performance and worker safety.
Headgear must be worn with the bill facing forward at all times.
Headgear must fit appropriately and must not bind, slip, fall off, or irritate the skin during use.
Daily inspections of each hard hat should be conducted to look for damage.
Hats should be kept free of paint, paint thinners, and certain cleaning agents that can weaken the shell and reduce electrical resistance.
Stickers or labels should not be placed on hard hats as they may disguise damage.
Headgear should not be stored in direct sunlight.
Headgear that displays any damage or defects should be removed from service and replaced.
Any hard hat that sustains an impact should be replaced, even if there is no noticeable damage.
Improve Your Workplace Safety
Proper knowledge of OSHA head protection guidelines is just one way to keep you and your employees safe on the job. National Environmental Trainers has a range of courses designed to increase workplace safety such as scaffolding safety, fall protection, electrical safety, Asbestos awareness, and more.
Browse our course catalog and see a free demonstration of any course today to see how your job site can be a safer place to work.