OSHA's HAZWOPER Standard
OSHA's HAZWOPER Standard
Handling hazardous substances is a perilous occupation. Thankfully, there are steps every operator can take to minimize the risks associated with managing dangerous materials. In order to ensure the safety of workers, the U.S. Occupational Safety and Health Administration (OSHA) has created a set of guidelines called the Hazardous Waste Operations and Emergency Response Standard (HAZWOPER). The regulations require employees who deal with hazardous substances to undergo special training and obtain HAZWOPER certification.
Who Needs HAZWOPER Training?
Anyone who handles toxic substances, works in an oxygen-deficient environment, or deals with potentially explosive materials should take HAZWOPER training courses to prepare themselves for the unique challenges and dangers that come with such jobs.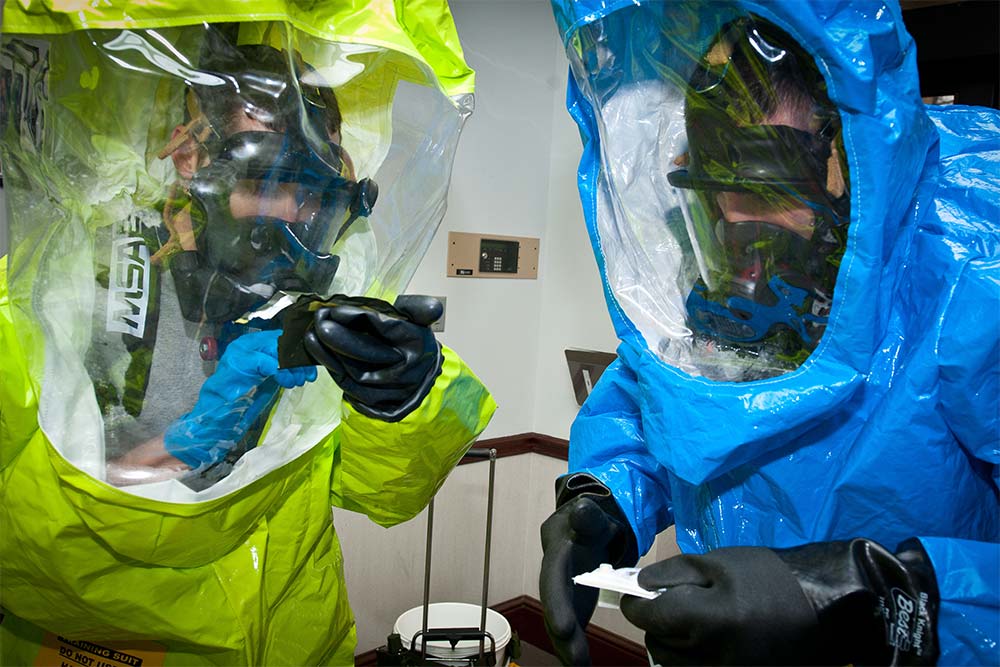 What Situations Does HAZWOPER Cover?
OSHA's criteria directly apply to workers who may be exposed to hazardous materials while performing tasks at places designated by the local, state, or federal government as "uncontrolled hazardous waste sites."
The rules specifically cover workers who are engaged in five distinct operations:1
Government-mandated cleanup operations at uncontrolled hazardous waste sites
Voluntary cleanup operations at uncontrolled hazardous-waste sites
Operations that occur at sites covered by the Resource Conservation and Recovery Act of 1976 (RCRA)
Clean-up operations involving hazardous waste at federally regulated treatment, storage, and disposal facilities, or conducted by agencies who have agreed to implement RCRA regulations
Emergency response operations that involve the potential release of hazardous substances, regardless of where the operation occurs
Sources
OSHA regulations 1910.120(a)(1)(i-v) and 1926.65(a)(1)(i-v); http://www.isri.org/docs/default-source/osha-safety/osha3122---principle-emergency-response.pdf?sfvrsn=2