What If You Fail The HAZWOPER Course?
What Happens If You Fail the HAZWOPER Course (and Why You Won't)
Any employees working with or around hazardous materials must complete and pass the 40-Hour HAZWOPER training course in order to earn their certification and begin or continue work in their role at a hazardous waste site.
But what happens if you fail the HAZWOPER course?
When taking the HAZWOPER course through National Environmental Trainers (NET), you'll have one year from the time of registration to successfully complete the course. That means if you happen to fail the final exam on the first attempt, you can study up on the areas where you need improvement and take the exam again. You will receive immediate feedback after completing the exam, so you may get started on any further studying right away.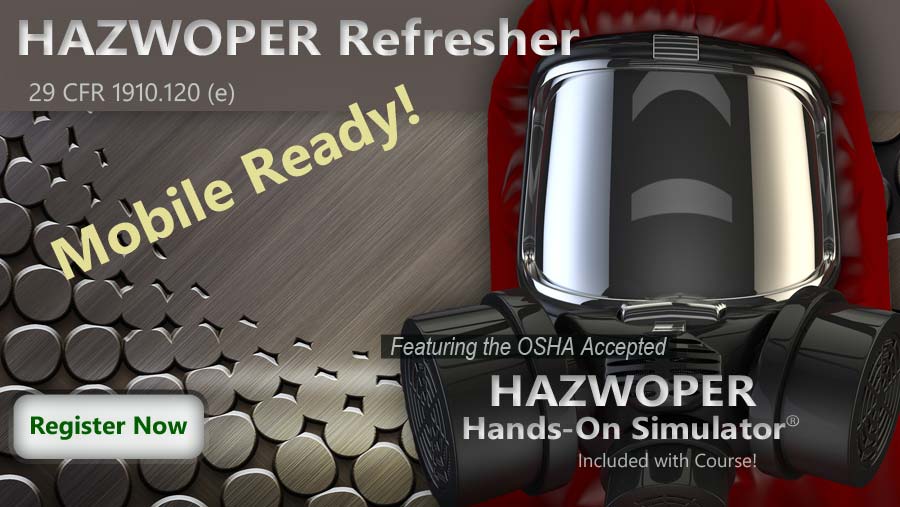 How We Help You Pass the 40-Hour HAZWOPER Course
You must score at least 70 percent on the final exam to pass the HAZWOPER class. When you take the course through NET, you can be confident in your ability to pass on your first try as we put the resources in place to set you up for success.
You are free to log in and work at any time, which means you can wait for a time when you can fully focus in order to study.
Our material features self-grading quizzes throughout the course that replicate the type of questions you can expect to see on the final exam. There's no limit to how many times you may take the quizzes, so you can practice as often as you wish.
Our course features numerous interactive modules with videos and realistic scenarios, making it easy to absorb the material and learn what you need to know for the final exam.
U.S.-based support is available throughout the course, so you can receive help with any material you may not fully understand.
You don't have to go at it alone. Register as a group and you can take the course with co-workers so you can study together and help each other prepare.
NET is the most trusted source of HAZWOPER training in the country. We've helped thousands of professionals pass the 40-Hour HAZWOPER course exam and earn their certification, and we're committed to helping you, too. Once you are properly certified, you and your employer will meet the Occupational Safety and Health Administration (OSHA) requirements for the next year.
View a Course Demonstration
Our free course demonstration can provide you with a good idea of what to expect in the 40-Hour HAZWOPER training course. Contact us with any questions or get started on your HAZWOPER certification today by signing up as an individual or by registering your group.