What If You Fail The HAZWOPER Course?
Those taking Hazardous Waste and Operations Emergency Response (HAZWOPER) training courses are required to pass before they receive certification. Our National Environmental Trainers® courses are designed to help you learn the material and understand it so that you will pass. Our automated training courses offer self-grading quizzes and a final exam at the end of the training period. If someone does not understand the material, they will not pass. If you do well on the quizzes at the end of each module, you will do well on the final exam. While not the same questions, they are very similar. You may take the quizzes as many times as you like. After you score a passing grade 70% or higher, all the answers for the questions in the quiz will be revealed to you.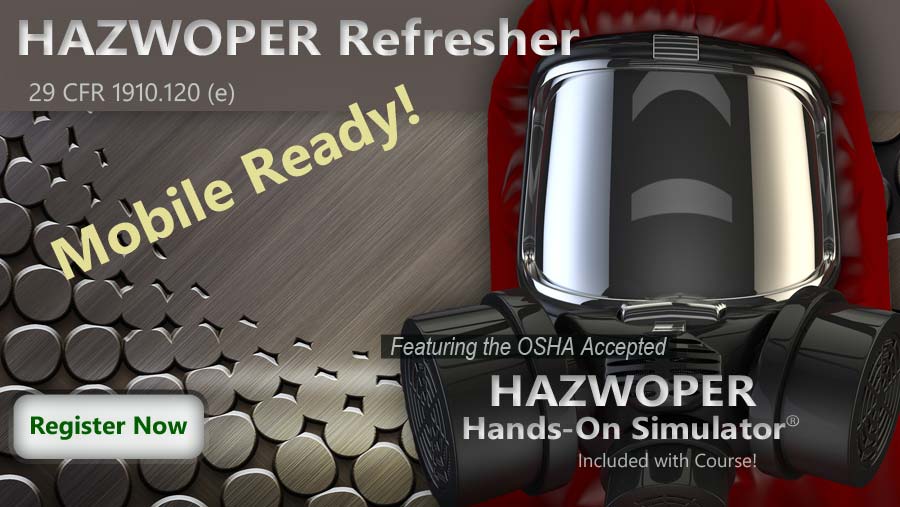 Preparation Counts
The idea behind HAZWOPER training is not to throw a lot of information at people and try to trick them. HAZWOPER training is meant to help workers in a potentially hazardous situation stay safe. The focus of a HAZWOPER course is to make sure workers understand the potential dangers and know what to do when these potential dangers arise. Someone who fails the HAZWOPER 40 training course is not prepared for a potentially hazardous situation. By taking your time to walk through and study all of the important points addressed in the course, you will have the information you need to correctly answer the questions and earn the HAZWOPER certificate at the end. If you are taking the National Environmental Trainers® online course, you will receive immediate feedback after taking your final exam. You will have the option of re-submitting the exam if you find it necessary. Once you are properly certified, you and your employer will meet the Occupational Safety and Health Administration (OSHA) requirements for the next year.