HAZWOPER Mobile More Info
Training On The Go
Our training allows your employees to access courses for quick reference in the field, or other work areas. Our HAZWOPER training is desktop and mobile friendly. Give your employees the advantage of training when and where they need it.

A Leader in Innovation Since 1998
When it comes to innovation, you can count on us to deliver. In 1998, we launched the first online HAZWOPER course and in 2004 we redefined hands-on training with our HAZWOPER Hands-on Simulator®. Today, we are excited to announce our HAZWOPER Mobile Training®. Our HAZWOPER training can now be accessed by all mobile devices including iPads®, tablets, smart phones i.e., iPhones® and Androids®.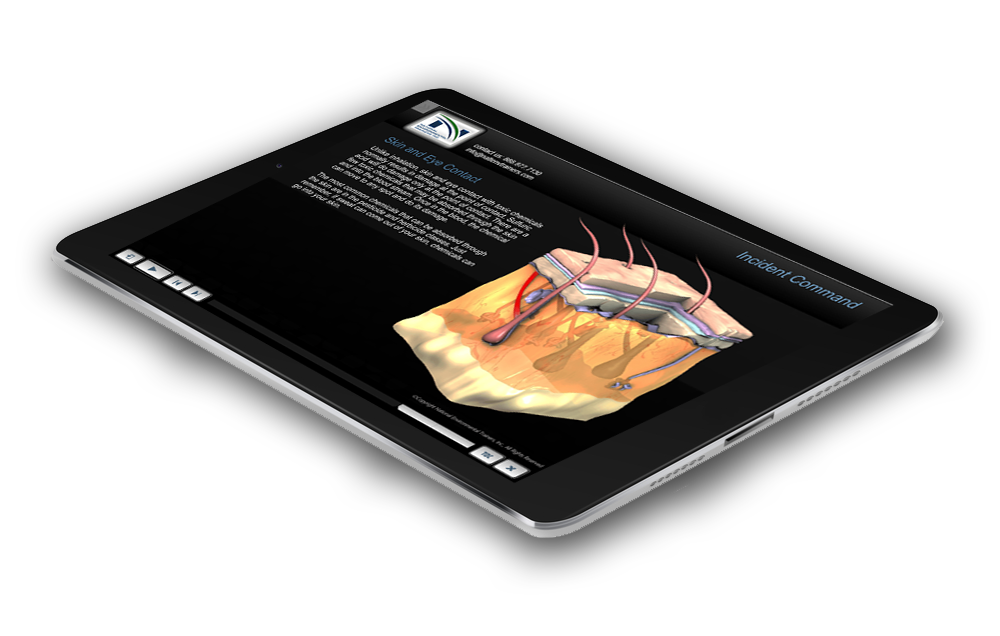 With our HAZWOPER Mobile Training®, you will enjoy the same functionality on your mobile devices as you do on your desktop. Also, there is seamless integration between desktop and mobile devices. You can login and logout between the two systems and your training will begin where it left off both in content and study time. Our HAZWOPER courses are in a native HTML5 format providing you with the latest gesture enabled features.
Our HAZWOPER Mobile Training® Learning Management System (LMS) keeps track of your progress between your desktop and mobile devices. There are no special plugins, downloads or apps. Our system automatically updates the training content based on your device. All you need to do is to register or login to the training. You've dreamed of being able to use your mobile device for training and now its here! There will be NO increase in course fees for the mobile courses.
Mobile Course Features
• seamless integration between desktop and mobile devices (switch between your desktop and mobile device with ease)
• ability to login and logout from whatever device you choose with content and study time resuming where you left off
• no special plugins or apps to download
• built for high performance (works with all mobile devices)
• content automatically adjusts to your PC or mobile device resolution
• portability (think freedom to train anywhere, anytime)
All New Content
• fast loading modules (built for speed)
• gesture enabled commands and responses (swipe, tap, scroll, pinch and zoom etc.)
• fully interactive
• ability to start, pause and stop at any point in training
• professional high resolution images and graphics (300 DPI) (images that render you speechless)
• OSHA compliant content with professional voiceovers (developed by professional and certified instructors)
Self-Grading Quizzes And Final Exam
• immediately know your score and re-take quizzes or final exam as needed
Train From Virtually Anywhere
• access training from locations never before offered (airport, in between meetings, transit rides, anywhere your mobile device has internet access, etc.)
One Year Access To Course From Date Of Registration
• you have 1 year to complete any training course with us (the longest duration in the industry)
• handy access to training materials from any mobile device for future reference (job site, audits, meetings, self edification, etc.)
Free Registration In The National Repository®
• download your certificate(s) in the future from any device in the future