U.S. Fish and Wildlife Service
During the 2010 Gulf Oil Spill, Mr. Chris Horsch of the U.S. Fish and Wildlife Service (FWS) contacted us about conducting classroom and online HAZWOPER training. National Environmental Trainers (NET) provided classroom training in Morgan City and Houma, Louisiana and trained their national work force with online training. Over 1,000 FWS employees were trained in response to the Gulf Oil Spill. The training primarily used by the FWS was the 24 Hour HAZWOPER course. British Petroleum (BP) the responsible party of the oil spill, incurred the costs associated with the training.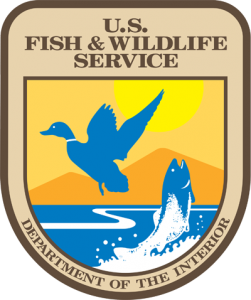 These federal employees had to be quickly deployed due to the scope and magnitude of the largest oil spill in our nation's history. The use of the HAZWOPER Hands-on Simulator® was very instrumental in helping the FWS mobilize quickly to the Gulf Coast. Our online training with the simulator was used exclusively by the FWS. The FWS also referred our HAZWOPER online training (40 Hour HAZWOPER, 24 Hour HAZWOPER) to the U.S. Coast Guard.
The FWS was responsible for surveying the Gulf Coast environs and retrieving badly soiled animals for cleaning. NET communicated with the U.S. Occupational Safety and Health Administration (OSHA) to inform them of the training with FWS.
It was our great pleasure to have been a service to the FWS. We are also very thankful for their referral to the U.S. Coast Guard.