Confined Space Maintenance
Confined Space Maintenance
The technical depth of confined space training maintenance procedures vary. Manufacturers frequently restrict the sale of certain PPE parts to individuals or groups who are specially trained, equipped, and "authorized" by the manufacturer to purchase them. Explicit procedures should be adopted to ensure that the appropriate level of maintenance is performed only by individuals having this specialized training and equipment. The following classification scheme is often used to divide maintenance into three levels:
· Level 1: User or wearer maintenance, requiring a few common tools or no tools at all.
· Level 2: Shop maintenance that can be performed by the employer's maintenance shop.
· Level 3: Specialized maintenance that can be performed only by the factory or an authorized repair person.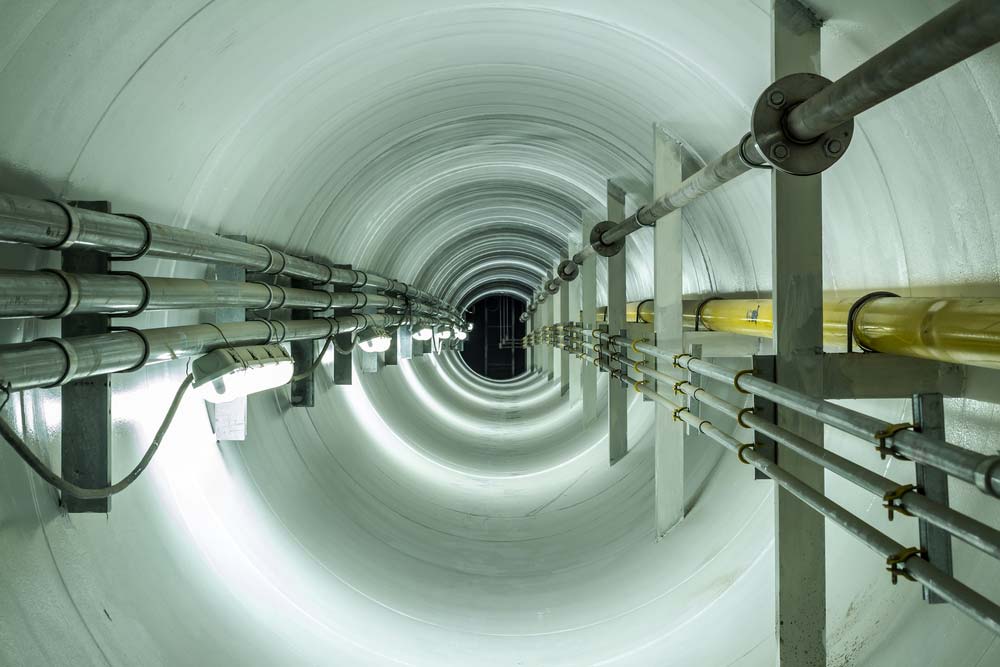 Heat Stress and Other Physiological Factors
Wearing PPE puts a confined space worker at considerable risk of developing heat stress. This can result in health effects ranging from transient heat fatigue to serious illness or death. Heat stress is caused by a number of interacting factors, including environmental conditions, clothing, workload, and the individual characteristics of the worker. Because heat stress is probably one of the most common (and potentially serious) illnesses at hazardous waste sites, regular monitoring and other preventive precautions are vital.
Many workplaces contain spaces that are considered to be "confined" because their configurations hinder the activities of any employees who must enter into, work in and exit from them. In many instances, employees who work in confined spaces also face increased risk of exposure to serious physical injury from hazards such as entrapment, engulfment and hazardous atmospheric conditions. Confinement itself may pose entrapment hazards, and work in confined spaces may keep employees closer to hazards, such as machinery components, than they would be otherwise. For example, confinement, limited access and restricted airflow can result in hazardous conditions that would not normally arise in an open workplace. The term permit-required confined space refers to those spaces that meet the definition of a confined space and contain health or safety hazards, thereby requiring a permit for entry.
- A confined space has limited or restricted means of entry or exit, is large enough for an employee to enter and perform assigned work, and is not designed for continuous occupancy by the employee. These spaces may include, but are not limited to, underground vaults, tanks, storage bins, pits and diked areas, vessels, and silos.
- A permit-required confined space is one that meets the definition of a confined space and has one or more of these characteristics: 1. contains or has the potential to contain a hazardous atmosphere, 2. contains a material that has the potential for engulfing an entrant, 3. has an internal configuration that might cause an entrant to be trapped or asphyxiated by inwardly converging walls or by a floor that slopes downward and tapers to a smaller cross section, and/or 4. contains any other recognized serious safety or health hazards.
Despite efforts to address the hazards of confined spaces and identify related safety/health standards which apply, incidents of worker deaths continue to occur. The National Institute of Occupational Safety and Health (NIOSH) Publication 94-103, Worker Death in Confined Spaces, reported the results of a study conducted on 480 worker deaths in 423 incidences that occurred between December 1983 through September 1993. Seventy of those investigations involved confined spaces where a total of 109 people died. In 25 of those incidences, there was more than one person killed. In 1986 NIOSH Alert 86-110, Request for Assistance in Preventing Occupational Fatalities in Confined Spaces, stated that people acting as rescuers accounted for more than 60 percent of the confined space fatalities. OSHA estimates that about 239,000 general industry establishments employing 12 million people have a need for confined space training. Approximately 1.6 million people enter confined spaces annually.
Through the combined actions of academia, industry and labor organizations applying scientific and analytical methods along with studying the best industry practices, the regulation contained in 29 Code of Federal Regulations 1910.146 was developed to reduce your chances of being a victim. This standard applies to all of general industry. If employers comply with the standard, OSHA estimates 53 worker deaths, 5,000 lost-day cases and 5,700 other accidents can be avoided annually. The road to safety starts with the evaluation of the workplace to see if there is a confined space.