HAZWOPER Lapsed Training or Certification?
What Happens When Your HAZWOPER Certification Expires?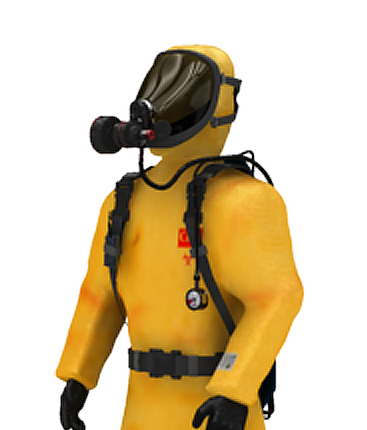 HAZWOPER employees must undergo periodic training in order to keep their certifications current. But what happens if you allow your certification to lapse?
If an employee does not complete their refresher training by the expiration date and their certification lapses, the employee must either take the annual refresher course or repeat their initial HAZWOPER training course in order to become recertified. The decision on which route to take rests with the employer.
Actions to Take If Your HAZWOPER Certification Lapses or Expires

When to Take a Refresher Course
If an employee remains active on the job and in good standing but fails to complete a refresher course before the anniversary of their certification, their employer may decide to have that employee take the annual refresher course in order to renew their certification and continue working.
In this case, a note should be placed in the employee's file indicating that they missed their refresher deadline but will complete the course at their next available opportunity. This note will be critical in the event of an audit to show proof that the employer was aware of the expired certification and was taking the correct action.
It is up to the employer to decide if the employee still possesses the requisite knowledge and skills to safely and effectively perform their job. Although OSHA typically allows a short grace period, refresher courses must be completed on or before the anniversary date of the employee's initial training.
When to Retake Initial HAZWOPER Training
If an employee takes an extended leave of absence from their job, their employer may find it necessary for that employee to retake the initial HAZWOPER 40-hour or 24-hour course prior to returning to work. If the employee has been away from their job for some time, they may have forgotten some of the fundamentals of HAZWOPER protocol.
Another situation in which an employer might require an employee to retake the initial course is if that employee has allowed their certification to lapse and has committed some mistakes on the job since their last training. In this case, an employer may decide that the employee could use more than just a refresher course and might mandate the initial 40-hour or 24-hour HAZWOPER course be completed again.
OSHA's Interpretation
OSHA has written an interpretation letter on the issue which essentially states that the decision to complete a refresher course or re-take the initial training is up to the employer and the employer alone. OSHA holds the employer responsible for ensuring that all employees are adequately trained and certified.
Choose Your HAZWOPER Training Course
If you or your employee has allowed their training certification to lapse, browse our online course catalog to find the appropriate initial training course or refresher course and view a free demonstration of each one. Our training is 100% online and certificates are issued upon payment and completion of the course.
Register today to stay current on your HAZWOPER, OSHA, or RCRA/DOT training.