Space Shuttle Columbia Cleanup
The Space Shuttle Columbia disaster occurred on February 1, 2003, when Columbia disintegrated over Texas and Louisiana as it reentered Earth's atmosphere, killing all seven crew members. A wide scale clean up effort was launched by the National Aeronautics and Space Administration (NASA) and the U.S. Environmental Protection Agency (EPA). The thousands of professionals going into the field to retrieve items from Columbia all had to be HAZWOPER trained.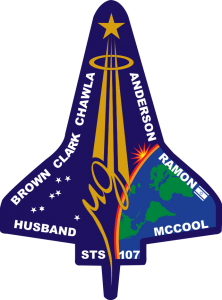 We are grateful that so many NASA, EPA officials and contractors received their training through us. The remediation team had to be deployed quickly to the affected areas. Our HAZWOPER Hands-on Simulator® aided this team to deploy to contaminated sites in record time. Usually a person must attend a classroom training session to become certified to work in a HAZWOPER Zone. But the simulator allowed people to train online and receive their certification in a timely manner. They did not have to locate and schedule classroom training. Instead they completed the required 40 hours of study time in 3 days. The time saved provided a relatively fast remedial response that otherwise could not be done. When remedial response professionals need training now, their best option is online training with a simulator used in conjunction with site-specific hands-on training. This meets the OSHA regulations and they can be confident they are properly trained for their work tasks.