Techniques to Comply with Respiratory Protection Requirements
While the world has dealt with COVID-19 impact, and the systemic effect this virus has had on the human respiratory system in particular, employers are faced with respiratory protection compliance requirements. The COVID-19 pandemic has certainly introduced different industries and their respective employers to the concerns over respiratory protection requirements, but respiratory protection is not new to employers whose employees have been exposed to respiratory hazards.
How Respirators Protect People
Throughout the United States, millions of workers in various industries are required to wear respirators. Respirators protect workers against insufficient oxygen environments, harmful dusts, fogs, smokes, mists, gases, vapors, and sprays. These hazards may cause cancer, lung impairment, diseases, or death. Failure to comply with the OSHA Respiratory Protection Standard causes hundreds of deaths and thousands of illnesses annually.
Respirators protect workers in two basic ways:
Removal of contaminants from the air

-

Respirators of this type include

:

particulate respirators, which filter out airborne particles, and

air-purifying respirators with cartridges/canisters

,

which filter out chemicals and gases.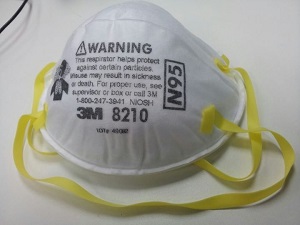 Supplying clean respirable air from another source

-

Respirators that fall into this category include

:

airline respirators, which use compressed air from a remote source, and

self-contained breathing apparatus (SCBA), which include their own air supply.
This second group of respirators are commonly used in Immediately Dangerous to Life or Health (IDLH) applications.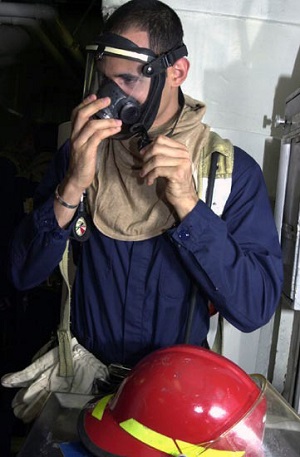 Complying with OSHA Respirator Protection Standards
Respirators, like all Personal Protective Equipment (PPE), require employers to ensure that employees not only use the PPE when required, but also provide training on criteria such as selection, proper donning and doffing, limitations of the PPE, inspection, cleaning, care, maintenance, and storage. This should all be part of an effective employer PPE program.
If respirators are required to be used by any employee, the employer is responsible to establish and maintain a written and effective respiratory protection program. Depending on the size of your workforce and the specific respiratory hazards they face, employers can find themselves confused and overwhelmed, especially those who are being introduced to these requirements for the first time. Simply providing employees with respirators does not meet compliance. Failure to establish and maintain an employer respiratory program is a commonly cited compliance violation.
Concerned? Here are some basic techniques to comply with respiratory protection requirements:
Know your OSHA Respiratory Protection Standard- Within OSHA's 29 CFR 1910 General Industry regulations, under Subpart I - Personal Protective Equipment, resides the Respiratory Protection Standard. There is also a helpful OSHA Safety & Health Topic page. There are also various other OSHA standards which call out specific requirements for respiratory protection, most notably and recently when OSHA revised the Crystalline Silica standard for General Industry, Maritime and Construction.
Get familiar with applicable standards- Beyond OSHA regulations are industry consensus standards that OSHA might often adopt by reference. The American National Standards Institute, ANSI, publishes thousands of standards through various partners such as ASTM, ISO, AIAH, and ASSP. Here's an example: https://webstore.ansi.org/Standards/ASTM/ASTMF338719
Establish and maintain an effective written respiratory protection program-
Administration of program.

Employers, t

his is not to be taken lightly. Here is some important language directly from the standard:

1910.134(c)
Respiratory protection program. This paragraph requires the employer to develop and implement a written respiratory protection program with required worksite-specific procedures and elements for required respirator use. The program must be administered by a suitably trained program administrator.
It is also important to note that due to robust complexities of your respiratory program, it may demand roles for qualified individuals holding specific certifications, such as Certified Industrial Hygienists.
NIOSH certified respirators. Select only respirators certified by the National Institute of Occupational Safety & Health, NIOSH. A label or statement of certification should appear on the respirator or respirator packaging. There are a variety of reputable vendors that manufacture and/or distribute respirators. They also bring a wealth of subject matter expertise with them. Be certain to utilize the services backing their products.
Medical evaluation procedures. Conduct medical evaluations for any employee required to wear a respirator by a licensed health care professional to determine the employee's ability to use a respirator. Some individuals may have physical and medical conditions or psychological fears, which may inhibit their ability to use a respirator. There are medical evaluation questionnaire examples in Appendix C of the standard.
Recordkeeping is also a critical part of this program requirement.
Fit testing. Conduct an OSHA accepted initial qualitative or quantitative fit test for anyone required to wear a respirator, and when required thereafter. For fit testing of respirators, the employer can either select someone internally they determine is trained and/or qualified to perform the fit tests, or they can outsource to a qualified individual or company. However, the person performing the fit testing needs to know quite a bit per Appendix A of the Respiratory Protection regulation. Qualitative fit testing measures are less robust than quantitative. Employers also have the option of following manufacturer's recommendations.
Seal fit check

.

Each user

must

conduct a

positive and/or negative

seal fit check

each time they don

a

respirator.

Follow procedures outlined in

Appendix B of the standard.
Training. Per section 1910.134(k) of the standard, there are several requirements for employee training and annual retraining.
Evaluation of program and workplace. Per section 1910.134(I) of the standard, it is critical that the employer continually evaluate the program and workplace for effectiveness and include employee consultation as part of the evaluation process.
If you are facing new requirements for respiratory protection, make sure that you are using the above techniques to comply. Remember to ensure that employees use the correct PPE when necessary and to also provide training for employees related to PPE.
Instruction on the proper use of respirators and other PPE is covered extensively in 40-Hour OSHA HAZWOPER Training. The course can be comlpeted entirely online and is open to both group and individual registration. If you have questions about any of the above, contact National Environmental Traienrs (NET).