What are the Different Types of Respirators?
Respirators
Throughout the United States, millions of workers in various industries are required to wear respirators. Respirators protect workers against insufficient oxygen environments, harmful dusts, fogs, smokes, mists, gases, vapors, and sprays. These hazards may cause cancer, lung impairment, diseases, or death. Failure to comply with the OSHA Respiratory Protection Standard causes hundreds of deaths and thousands of illnesses annually.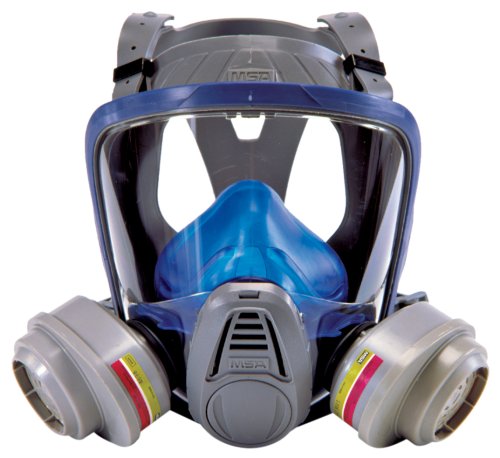 Within OSHA's 29 CFR (Code of Federal Regulations) 1910 General Industry regulations, under Subpart I, Personal Protective Equipment, resides the Respiratory Protection Standard.
In previous blogs, we addressed employer respiratory protection compliance requirements, the details of an effective employer respiratory protection program, and medical evaluation criteria. Now let's go over the types of respirators.
Types of Resipirators
Respirators, like all personal protective equipment, or PPE, require employers to ensure that employees not only use the PPE when required, but also provide training on criteria, such as proper selection of PPE, donning and doffing, limitations, inspection, cleaning, care, maintenance, and storage. This should all be part of an effective employer PPE program. It is important to note that respirators should only be used when engineering control systems are not feasible or insufficient. Engineering control systems, such as adequate ventilation or scrubbing of contaminants, are the preferred control methods for reducing worker exposure.
Respirators vary in type, size, and protection factors. However, there are two primary types of respirators:
Air-purifying respirators (APRs), which remove contaminants from the air. Respirators of this type include particulate respirators, which filter out airborne particles, and air-purifying respirators with cartridges/canisters which filter out chemicals and gases. They include:

Elastomeric Half Facepiece Respirators are reusable and have replaceable cartridges or filters. They cover the nose and mouth and provide protection against gases, vapors, or particles when equipped with the appropriate cartridge or filter.
Elastomeric Full Facepiece Respirators are reusable and have replaceable canisters, cartridges, or filters. The facepiece covers the face and eyes, which offers eye protection.
Filtering Facepiece Respirators are disposable half-facepiece respirators that filter out particles such as dusts, mists, and fumes. They do NOT provide protection against gases and vapors.
Powered Air-Purifying Respirators (PAPRs) have a battery-powered blower that pulls air through attached filters, canisters, or cartridges. They provide protection against gases, vapors, or particles when equipped with the appropriate cartridge, canister, or filter.
Atmosphere supplying respirators (ASRs) provide clean breathing air from a separate source. These respirators protect workers from many types of airborne contaminants (particles, gases, and vapors) and, in certain cases, oxygen-deficient atmospheres. These respirators are commonly used in Immediately Dangerous to Life or Health (IDLH) environments and emergency rescue applications. They include:

Supplied Air Respirators (SARs) are connected to a separate source that supplies breathing air via a hose. This source is located outside of the work area.
Self-Contained Breathing Apparatus (SCBAs) are used for entry into or escape from environments considered to be IDLH. They contain their own breathing air supply and can be either open circuit or closed circuit.
Combination Respirators can be either a supplied-air/SCBA respirator or supplied-air/air-purifying respirator. The SCBA type has a self-contained air supply if the primary airline fails and can be used in IDLH environments. The air-purifying type offers protection using both a supplied-air hose and an air-purifying component and cannot be used for entry into IDLH environments.
NIOSH approved respirators. Select only respirators approved and certified by the National Institute of Occupational Safety & Health or NIOSH. A label or statement of certification should appear on the respirator or respirator packaging. NIOSH approves respirators in accordance with Public Health Service, Department of Health and Human Services 42 CFR Part 84 (42 CFR 84) and provides guidance for their use in occupational settings. More information can be found at the NIOSH website.
Respirator standards are also developed in collaboration with various government and industry partners. There are a variety of reputable vendors that manufacture and/or distribute respirators. They also bring a wealth of subject matter expertise with them. Be certain to utilize the services backing their products. NIOSH has a helpful Certified Equipment List webpage.
Masks vs. Respirators
The COVID-19 pandemic gave rise to the confusion over what is considered to be a respirator. Cloth and procedural (medical) masks are not considered to be respirators. However, similar filtering facepiece respirators, such as type N95, are considered respirators and as such fall under the OSHA Respiratory Protection standard requirements.
Employers are encouraged to thoroughly review the OSHA Respiratory Protection Standard for more information. There is also a helpful OSHA Safety and Health Topic page.