What Is HAZWOPER 24 Training?
About the 24-Hour HAZWOPER Training Course
What is HAZWOPER 24-hour training? The term refers to the 24-hour HAZWOPER training course that is required for certain employees working at HAZWOPER sites.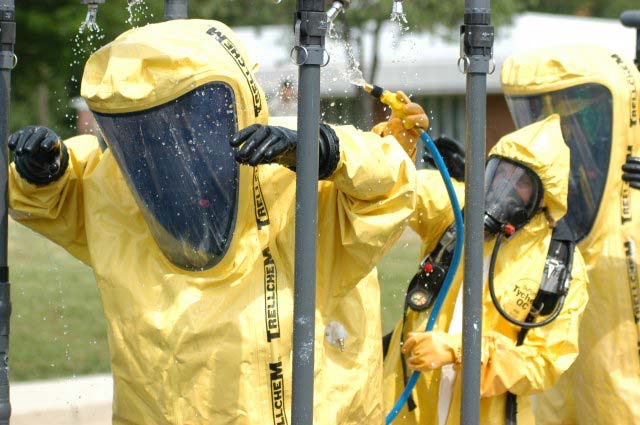 What You Should Know About 24-Hour HAZWOPER Training
Who Must Take 24-Jour HAZWOPER Training?
The 24-hour HAZWOPER training courses is intended for those who will be working at HAZWOPER sites in short durations and will not face an exposure that is at or over a Permissible Exposure Limit (PEL).
OSHA determines which workplaces are considered HAZWOPER sites, and OSHA-approved HAZWOPER training is then required for everyone working at those sites.
Workers who spend longer durations at HAZWOPER sites and will be subjected to an exposure level above a PEL must take a 40-hour HAZWOPER training course.
How Do You Take The 24-Hour HAZWOPER Course?
The 24-hour HAZWOPER training course can be taken online using just your home computer or mobile device. The 24 hours needed to complete the course do not have to be taken all at once — you have a year from the time of registration to complete the training. You may log in and work at your convenience and complete the course at your own pace.
What Does the Course Cover?
The 24-hour HAZWOPER training course consists of a series of modules with videos, animations, and self-grading quizzes followed by a final exam.
You will also train on the HAZWOPER Hands-On Simulator®, which is the only HAZWOPER training simulator approved by OSHA.
In addition to the 24 hours of online instruction and simulation, you will need to complete at least 1 day of field experience with a trained supervisor.
Once you successfully finish the course, you will receive a certificate of completion.
What Does 24-Hour HAZWOPER Training Teach?
The course material covers a variety of topics including (but not limited to):
Personal protective equipment (PPE), including why it's needed and how to wear and remove it
How to observe safety regulations
Examination of site control
Types of hazardous substances and their labeling requirements and standards
Decontamination guidelines and methods
Proper handling of various types of hazardous waste containers
Learn More About 24-Hour HAZWOPER Training
View a free demonstration of the 24-hour HAZWOPER training course here. And if you have any specific questions about the course or would like to learn more, don't hesitate to contact us.
You may register for the 24-hour HAZWOPER training course as either an individual or a group.