What Is HAZWOPER 24 Training?
The Occupational Safety and Health Administration (OSHA) requires specialized training for workers who may be exposed to hazardous waste materials while on the job. There are different types of Hazardous Waste and Operations Emergency Response (HAZWOPER) training available. HAZWOPER 24 is the 24-hour learning program created specifically for those in workplaces designated as a HAZWOPER site under OSHA regulation 29 CFR 1910.120. This is a basic umbrella for those not facing an everyday hazard, although the possibility exists for exposure to chemical hazards in this working environment.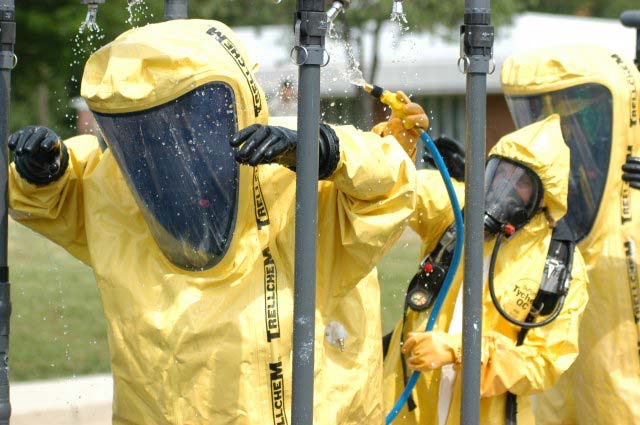 HAZWOPER 24 is designed to instruct individuals on how to avoid, recognize and prevent hazards in the workplace. These workers are typically environmental professionals, those in a supervisory capacity and those working in decontamination tasks and site controls.
How Long Does It Take?
Receiving 24 hours of HAZWOPER training may sound daunting until you realize that it does not have to be taken consecutively. National Environmental Trainers offers an online course that monitors the amount of study time accrued. This way, students can take the course at their own pace and pick up where they left off at the end of each session.
Understanding Course Layout
The HAZWOPER 24 course is divided into a series of different modules broken up into 14 videos, with self-grading quizzes throughout. This helps the individual identify how well they are learning the material. These trainees learn about the need and use of wearing protective equipment, observing safety regulations and examination of site control. After completing the 24-hour HAZWOPER training course, students are required to complete a final exam. After passing, they receive a valid certificate.
Continuing Education Credits
Aside from OSHA compliance, those completing HAZWOPER 24 classes are eligible for continuing education credits from the American Board of Industrial Hygiene. As in many work industries, these professionals are required to stay on top of important information and procedures in their field. The Board of Certified Safety Professionals offers certification points to its members completing the course.