Who Needs to Take the 8-Hour HAZWOPER Refresher?
Even after you're HAZWOPER certified, you're not completely done training All workers who handle hazardous waste need to keep their certifications up-to-date with the HAZWOPER 8-Hour refresher.

HAZWOPER 8-Hour Refresher: Who Needs it?
Any employee who has previously completed either the 40-Hour HAZWOPER or the 24-Hour HAZWOPER certification needs to have their certification updated every year. To update your certification, you must take the HAZWOPER 8-Hour Refresher. This course covers any worker who works in an environment where there is a potential for exposure to hazardous substances at or above the permissible exposure limits (PELs).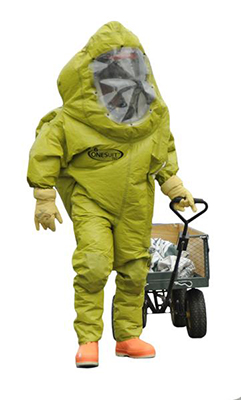 More specifically, this training will apply to employees engaged in:

● Removing or handling of underground tanks and/or piping.
● Handling contaminated soil and/or groundwater.
● Conducting subsurface investigations.
● Participating in construction work where hazardous substances may potentially be present.
● Working at an uncontrolled hazardous waste site as listed by a federal or state regulatory agency.
● Performing work at a listed or proposed-for listing on the Superfund National Priority List (NPL).
● Performing work at a listed site or proposed-for listing on a state priority list.
● Conducting operations at corrective action sites covered by U.S. EPA's Resource Conservation and Recovery Act (RCRA).
The refresher must be completed within 12 months of the date of the previous certification training completion. For example, if you completed the 40-Hour HAZWOPER training on April 20, 2021, you would need to complete the 8-Hour HAZWOPER Refresher on or before April 20, 2022. Failing to do so may result in needing to retake the 24 or 40-hour HAZWOPER again.

Complete Your 8-Hour HAZWOPER Refresher With NET
National Environmental Trainers has been the industry leader in online Environmental Health and Safety (EH&S) compliance training for years. All of our courses can be completed entirely online from the comfort and safety of your home. Our courses are interactive, engaging, and easy to access.
Need to renew your certification? Learn more about our 8-Hour HAZWOPER certification now.