HAZWOPER Simulator With Site-Specific Training
HAZWOPER Simulator With Site-Specific Training
Simulators Emphasize the Importance of Personal Protective Equipment
When it comes to Hazardous Waste Operations and Emergency Response (HAZWOPER) training, some people find it easier to train onsite with their employers. Employers can better plan around various schedules and do it in a group when several people are ready at once, rather than sending them elsewhere to receive training and disrupt schedules. In response to this, we have made HAZWOPER hands-on training available in our unique simulator.
When both types of training are used together, it is very effective in ensuring the personal safety of workers. It also meets the Occupational Safety and Health Administration (OSHA) regulations as determined in their interpretation letter to us. One of the most important parts of the simulator training is for students to learn how to wear Personal Protective Equipment (PPE). Our training simulations entertain scenarios for all three levels of protection. It is important for students to learn how to inspect the PPE, then put them on and take them off safely and carefully to avoid any health and contamination risks. We have 3-dimensional training sessions just for this purpose. When training on-site with the employer in addition to the simulator, workers are able to meet the requirements of OSHA.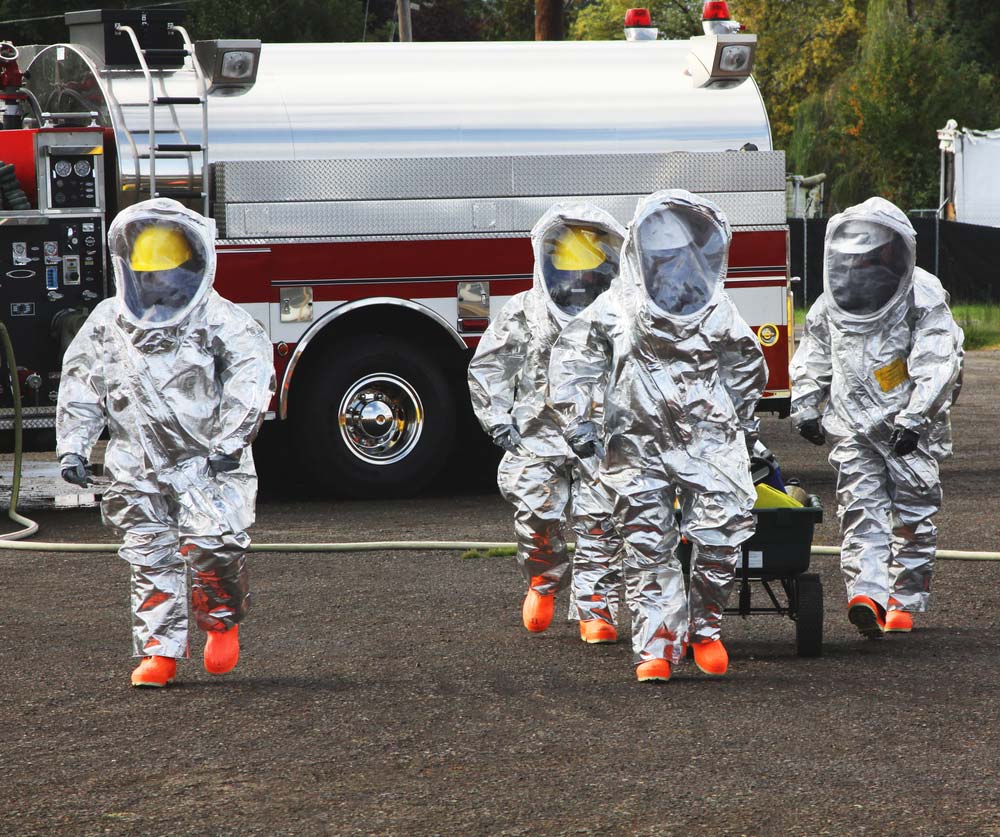 On-site training requirements are fulfilled by using the actual equipment under the watchful eye of a certified HAZWOPER supervisor. The brands, sizes and specific types of PPE may be slightly different from place to place and employer to employer. This is what makes the dual training so important. Simulations for both 40-hour and 24-hour HAZWOPER training provide clear and precise instruction on PPE requirements to keep employees and those around them as safe as possible in critical situations.