History of HAZWOPER Training
History of HAZWOPER Training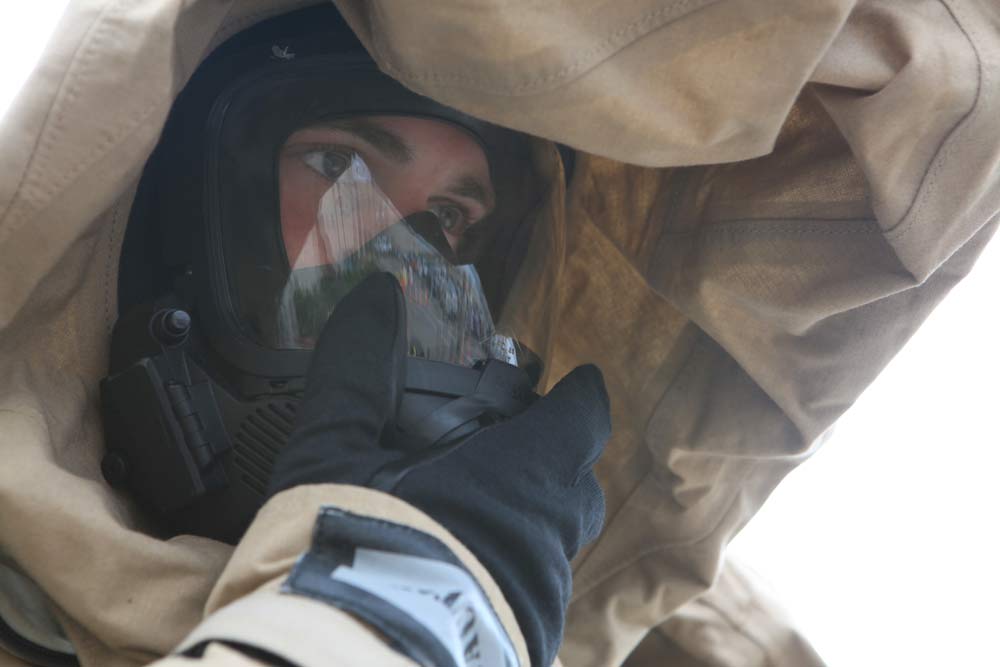 HAZWOPER (Hazardous Waste Operations and Emergency Response) is a set of standards that provides guidance to workers who work with hazardous materials/substances. Workers who deal with hazardous substances must receive training and be certified by an accredited training program. Actually, the trainer and the employer hold the certification jointly. Each must attest that an individual is properly trained to safely work at a HAZWOPER site.
Congress enacted a statute requiring the Occupational Safety and Health Administration (OSHA), to promulgate regulations to protect workers when working with certain hazardous substances. While Congress relied on OSHA to write the HAZWOPER regulations, they did require OSHA to include a set number of training hours that workers must meet for certification. Most health and safety statutes do not carry a required training time limit for workers. However, Congress wanted to be certain individuals had to complete a certain amount of training and be competent in order to be certified to safely work with hazardous substances.
Among others, a "hazardous substance" can be any of the following:
• Areas with a high concentration of toxic substances
• Environments where oxygen may be deficient
• Situations where a fire or explosion may be imminent
If you are involved in the cleanup of hazardous waste, or deal with the potential threat of the release of hazardous substances, you may need to go through HAZWOPER training.
HAZWOPER was predated by two programs: CERCLA (the Comprehensive Environmental Response, Compensation, and Liability Act) and RCRA (the Resource Conservation and Recovery Act), designed to deal with existing hazardous waste sites and newly created ones, respectively.
Who Needs HAZWOPER Training?
HAZWOPER training or certification is required for your employees if you are engaged in clean up of hazardous material releases, remediation of contaminated sites or work at hazardous waste treatment, storage and disposal facilities. This Federal regulation is required in all 50 states unless you are located in an OSHA approved Plan State. These states write and enforce their own standards and regulations. These Plan State regulations must be at least as stringent as the Federal regulation but can often be more stringent and carry additional requirements. A good example of a Plan State is California where CalOSHA enforces its own health and safety programs.
The training you must provide your employees depends upon their job function. There are several different classifications of HAZWOPER training that must be provided for your employees prior to working at a regulated site or operation. You must determine which classification of training your employee(s) need. Remember that OSHA holds the employer ultimately responsible for adequately training employees.
HAZWOPER Certification Duration
One of the most common questions we receive is "how long is HAZWOPER good for?" Each classification of training is valid for one year from the date of completion. Annual refreshers and/or competency training must be completed on or before the anniversary date of the initial training. If your employee(s) miss the required annual refresher or competency training then you as the employer must decide if the employee(s) still possesses the requisite knowledge and skills to safely perform their job. If you determine that your employee has not maintained this knowledge, the employee must take the initial training again.
What Is The Difference Between 24 and 40 Hour HAZWOPER Training?
This question is primarily aimed at the general worker job classification. For the general worker job classification, there are two primary types of initial training - 24 and 40 hour. The general rule of thumb is the 24 hour training usually does not require respiratory protection whereas the 40 hour training does require respiratory protection. OSHA has a set of Permissible Exposure Limits (PELs) found in 29 CFR 1910.1000 known as the Z-tables that contains various limits for different hazardous substances that cannot be exceeded without proper respiratory protection.
HAZWOPER Test Answers
A common search on the Internet today involves people seeking HAZWOPER test answers for training. Almost all training today (online or classroom) involves a series of quizzes at the end of a module or topic. If a person does well on the quizzes, they will more than likely do well on the final exam. The questions on the final exam will not be the exact same as you find on the quizzes but they will be close enough. So, the best thing to do is to learn the material and perform well on the quizzes. Concentrating only on the final test answers will not achieve the goal of you becoming properly trained to work safely with hazardous materials and substances.
Training and Certification
You can get HAZWOPER certification through either a 24-hour course or a 40-hour one, depending on your job and experience level. HAZWOPER training must be completed within a 6-month time frame, and it can be done online through courses such as our HAZWOPER training, featuring the OSHA accepted HAZWOPER Hands-On Simulator®. This course allows you to fulfill the hands-on training component in conjunction with your employer. Our competitors require that you attend an 8-hour hands-on training portion which is not needed with our course because of the simulator.
Learn more about this, and our other state-of-the-art courses, and start your training today with National Environmental Trainers.