NFPA 70E Arc Flash Safety
Cost: $50 per person - Price Match Guarantee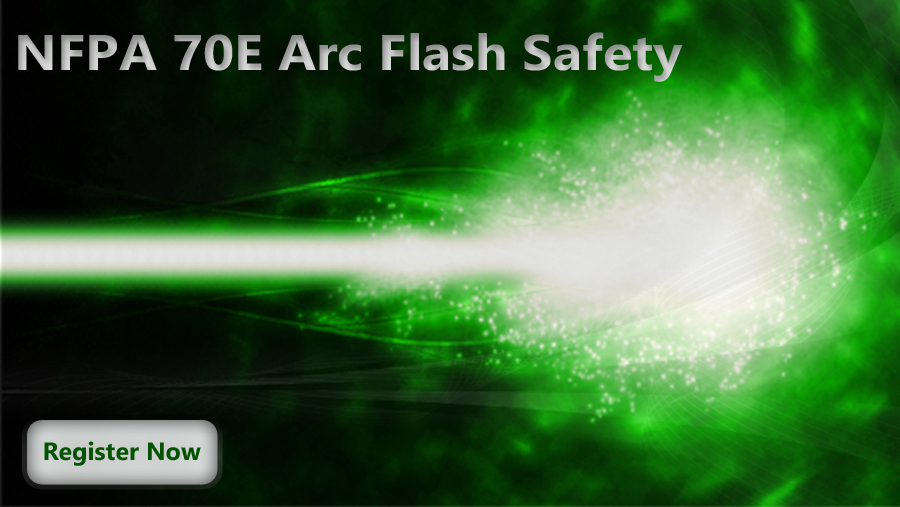 Group discounts available (3 or more people). Please email or call us at 1.888.877.7130 for a quote. Price match guarantee! Must be OSHA compliant and same quality course.
Course Features
– Includes 1 full length video
– Audio narration of text
– Over 25 interactive flash animations
– Award winning content
– CEU's
– Self grading quizzes and final exam
– OSHA Study Timer (tracks your study time login and logout at your convenience)
– Certificate of Completion (3 certificates) e-cert, 8×10 and wallet card
Course Description
Electrical power is a dangerous force that requires proper understanding in the workplace. This course defines the requirements for work practices that workers should use to avoid injury from a release of electrical energy when performing tasks involving electrical power. The specific information in this course enables the student to prevent or minimize exposure to all widely recognized electrical hazards as well as to better understand the importance of the relationship between OSHA and NFPA 70E.
Our essential NFPA 70E/Arc Flash Electrical Safety course is the basis for more advanced electrical safety courses. This course meets the safety training requirements for employees bound by OSHA rule 29 CFR 1910:331-335. Learn how current NFPA 70E standards apply to a facility, why safe electrical work practices are important, and how to ensure your organization meets all government standards for electrical safety. OSHA's mandated training requirements apply to employees who face a risk of electric shock that is not reduced to a safe level by the electrical installation requirements of OSHA 29 CFR 1910.303-308.
Certificates
Upon successful completion of the course, you will receive a total of 3 certificates. An email with an e-certificate will be sent to you or your designee immediately upon completing the course and the original certificates (8×10 and pvc wallet card) will arrive in the mail.
Upon completion you should be able to:
• Explain why a safety program directed at electrical hazards is necessary and beneficial
• Describe the types and severity of workplace electrical injuries
• Explain the relationship between NFPA 70E and other electrical codes and standards including OSHA requirements for electrical safety
• Describe the relationship between and responsibilities of host and contract employers
• Identify training requirements for both qualified and unqualified persons
Support
Includes 24/7 U.S. Based support. An experienced and highly qualified instructor is available to you throughout the training process. Our toll free hotline or email will allow access to some of the finest instructors in the U.S.
Duration
1 hour
Continuing Education Units (CEU's)
This course is eligible for .08 Continuance of Certification (COC) points from the Board of Certified Safety Professionals (BCSP).
Prerequisites
None